Significant board meeting sees major agendas approved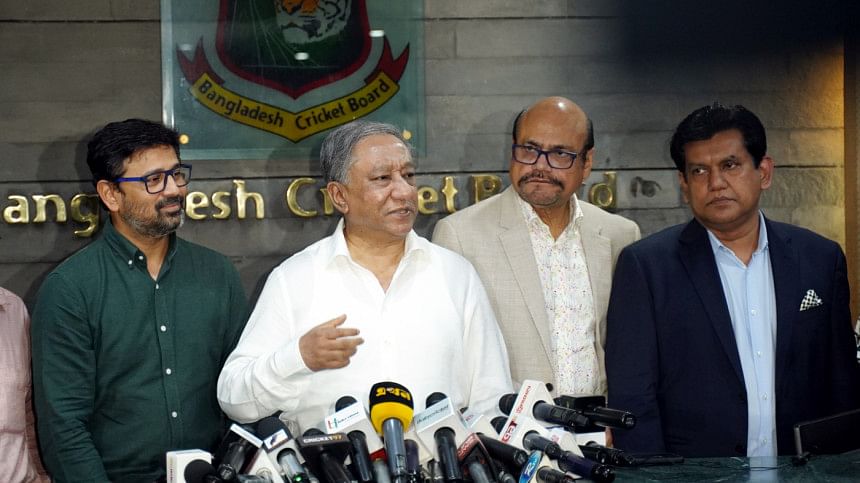 It was a significant board meeting for the Bangladesh Cricket Board (BCB) yesterday with many important agendas discussed and some major decisions reached.
One of the most crucial decisions was to increase the monthly remuneration and match fees in women's cricket. The 25 centrally-contracted women cricketers will see their salaries enhanced while first-class players' salaries will also be increased, BCB president Nazmul Hassan Papon informed in a press conference.
"It's not easy for girls to play cricket in Bangladesh. You need wickets and pitches and equipment. Given the impediments girls have overcome to play cricket, we have not been able to do much for them. In a different place, they would get more facilities," Nazmul said bluntly.
Women in the country have long battled to pick cricket as a career, but the salary increase will help take the game to more doorsteps. "It is a first step and we are hoping that the process has begun and will improve day by day," the BCB president added.
Nazmul also identified that carrying out the first, second and third-division cricket matches in Dhaka has been difficult due to a lack of grounds. Matches need to be hosted at international venues, which means scheduling becomes a severe issue.
The BCB had been waiting for NSC to restructure the Khan Saheb Osman Ali Stadium at Fatullah but no work had been done. Fatullah will now be renovated with the BCB's own fund, he informed. "We have given the go-ahead to work on both the grounds at Fatullah," he said.
In another big step, the BCB approved the purchase of two plots in Purbachal and Pubail to meet the demands for ground with their own funds. They are also looking at grounds at Chattogram and Bogura. "We are focusing on facilities and land currently," the BCB president said of the move.
Another significant decision was applying for the BCB's own channel to broadcast matches. "We are going to apply for BCB TV and we won't have to wait for anyone to broadcast games, not only international but also domestic matches," Nazmul said.
Regional cricket ad-hoc committees were also formed, with five being received and approved while Barishal and Khulna are soon to be confirmed. The move will help decentralise the sport.
The salaries of A team players also received a significant bump. "It was very significant, especially the decentralisation of cricket. That we have given approval and that their activities will begin from now on is a significant step for the future of Bangladesh cricket," the BCB president remarked.
Major outcomes from the 8th meeting of the Board of Directors
**The purchase of land in Pubail, Gazipur, and in Purbachal, Narayanganj for developing cricket grounds has been approved. Additionally, it has been decided that land will be purchased in Chattogram and Bogura for the purpose.
**In principle, it was approved to take immediate measures for the renovation of the inner and outer grounds of Khan Shaheb Osman Ali Stadium in Fatullah to make these playable.
**The Board has granted approval for the installation of new and advanced indoor cricket practice turfs at the existing indoor centers across the country including in Chattogram and Sylhet.
**It was agreed in principle to initiate the process of obtaining the license for BCB TV.
**The Board approved the salary increase for centrally contracted women players, totaling 25 players. Additionally, the match fees for ODI and T20I matches for women players were also approved to be increased.
**The salary contracts and salary enhancement for 2023 were approved for 77 first-class cricketers.
**The BCB Regional Cricket Association Guidelines-2022 were approved, and the endorsement of Regional (Dhaka, Chittagong, Sylhet, Rangpur, and Rajshahi) Ad-hoc Committees was also granted.
**Match fees for the Bangladesh A Team has been increased for 4-day, one-day, and T20 formats.