'When I started weaving that dream, I got a shock to the system'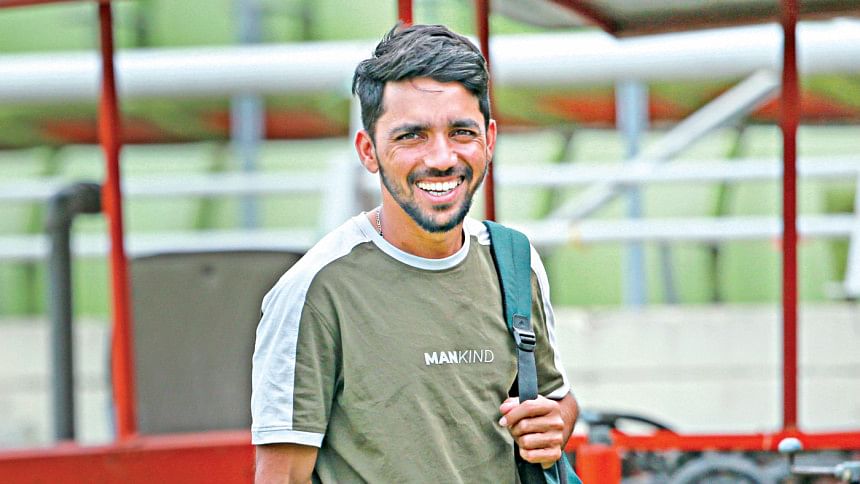 Loneliness during bad patches in top-level cricket often does not come into the spotlight. It is an issue Virat Kohli had spoken about recently. When former Bangladesh Test captain Mominul Haque was struggling with performances, on top of the responsibilities of captaincy, difficult times engulfed him and he was eventually relieved of captaincy. He talked about those times, his dreams of Test captaincy and the work he is doing to get back to rhythm with The Daily Star's Abdullah Al Mehdi. The excerpts are below:
DS: How did it feel to score runs against India following a bad patch?
MH: As you said, when there is a new innings after a bad patch it's a good feeling and that knock was really important to me. It was something to feel good about as well.
DS: Oftentimes batters don't score runs despite everything looking good. Did you face a similar issue during the slump?
MH: At my age, having played 55 Tests, there aren't any technical issues. I know the way I score runs and maybe at that time I was mentally broken. Or when I was captain, I was thinking too much about the team. When I took the captaincy, I had said that I have a big dream regarding the Test team. When I started weaving that dream, I got a shock to the system a little bit. Maybe that's why my focus wavered.
DS: Where did that shock to the system come from?
MH: Actually, by saying shock what I mean is that when you are building a dream, you have to perform yourself as well, but I wasn't performing myself.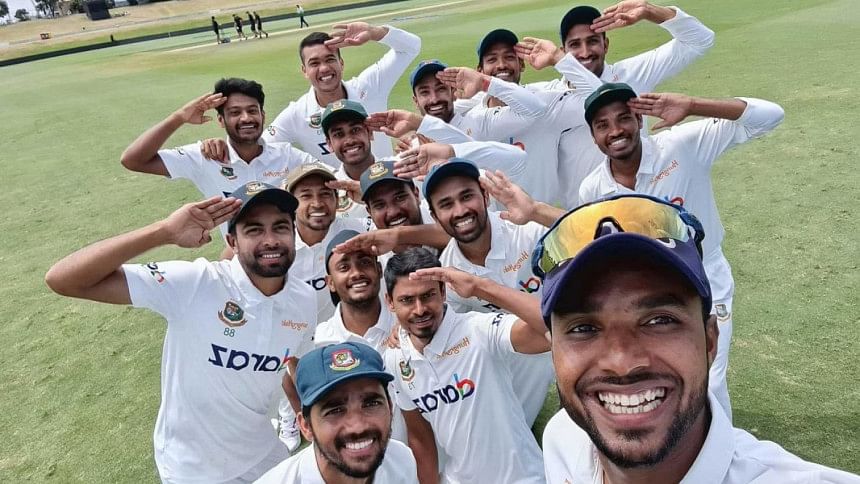 DS: But you scored at Mount Maunganui too. What was it like going through the slump?
MH: I wasn't getting the consistency I had in Tests. I scored at Mount Maunganui and those were match-winning runs. After a long time, I scored something like 84 here (at Mirpur against India). I feel that the mental breakdown which occurred back then also caused the bad patch. Another thing I feel is that [Mohammad] Salahuddin sir needs to be appreciated. He brought out some stats and sent them to me at that time. I talked to him regularly. During those times, a few people came through for me, including my family. My wife and others who are close to me are the ones that stayed by me during those times. Everyone's busy with their own thing in today's world. Apart from family, I was very close to sir and his support was very important to me.
The stat he unearthed was that whenever I was getting a hundred… and you can check it too, I was batting at a strike rate of 50 to 55. The ones where I didn't score runs, my strike rate was 30 to 35.
DS: Because you weren't playing your natural game?
MH: Yes. Knowing that particular fact worked well for me. I thought about it and was able to bring it back. Maybe I scored 84 (against India) but my strike rate was good.
The more defensive you become, the more it will kill you. You will die trying to survive, whether in a battlefield or in life. If you look to dominate, maybe you will face difficulties at first but you will be successful going forward.
DS: Who were you working with apart from Salahuddin sir?
MH: I worked with Wasim Jaffer. He was working with the U-19s and sir was busy with the BPL. I was mentally down and sir was busy too, so I couldn't find anyone. It was a little difficult during the BPL. I appreciate Shahriar Nafees bhai for helping me with the practice facility.
DS: You feel less pressure now?
MH: When you don't have captaincy, that pressure comes down. You can focus on your own game but the dream I have won't end.
DS: How far did you come along to making the Test team a real unit?
MH: I was almost there. Pace-bowling unit wise at least.
DS: What have your interactions been like with Hathurusingha?
MH: I feel that he is more mature than before. He is much better now in the context of giving freedom.
DS: Did you have issues with him in his previous stint?
MH: No there was no problem. It was created by you guys (smiles).
DS: Plans on upcoming Afghanistan series?
MH: Premier League has ended for me and I will begin preparations soon. West Indies A team are also due and I will get two four-day matches there. Being on the field continuously will help me.