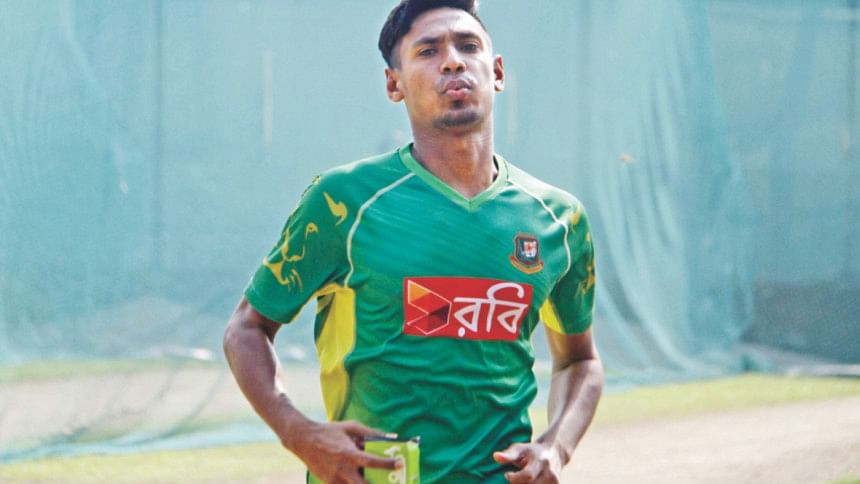 Bangladesh pacer Mustafizur Rahman bowled 10 overs yesterday with an intensity of up to 90 per cent and has also begun catching and throwing with his right hand, informed Bangladesh Cricket Board's sports physician.
"Our trainer is very happy with Mustafizur's progress. He has bowled with an intensity of 80 to 90 per cent. The good news is that he also tried bowling his variations and cutters yesterday and he seemed okay. He didn't complain of any pain while bowling those deliveries," BCB sports physician Debashish Chowdhury told The Daily Star yesterday.
"He has also started throwing and catching with his other arm. And his throws with his right arm have been impressive. He will be under us for two more days during which time he will have another bowling session and have a few more gym sessions. After that he will be under the guidance of the team management," added Debashish.