Fizz's shoulder a growing concern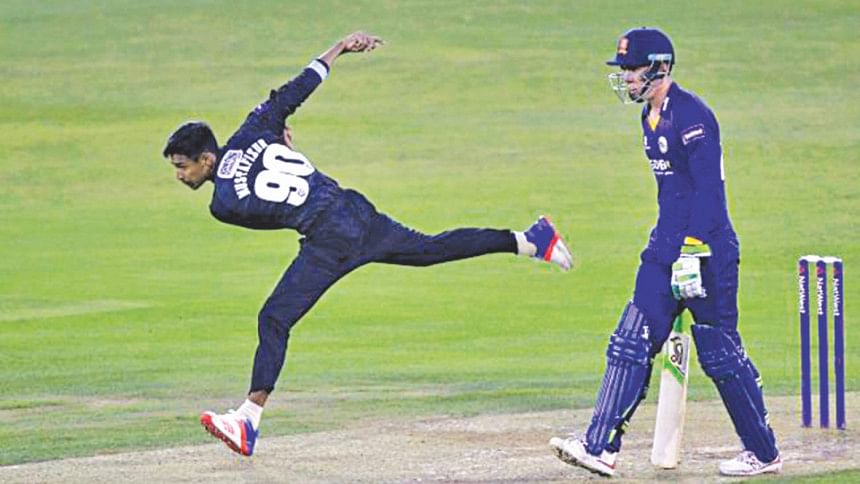 Bangladesh pace sensation Mustafizur Rahman's latest recurrence of his shoulder injury has raised an important issue. He has undergone an MRI in England, the report of which is yet to be revealed. However, it was learnt that he has a tendon and SLAP tear on his bowling shoulder, an issue that has dogged him for quite some time.
The question however is: has the Bangladesh Cricket Board (BCB) covered all its bases when managing one of its most prized assets?
Mustafizur's series of injuries in his short career suggests that much more needs to be done. Now let's not forget that the BCB's current medical team has been doing extremely well. Bayjedul Islam is a physio trusted by all the national players and together with trainer Mario Villavarayan and BCB sports physician Debashish Chowdhury, the recent work has been quite commendable.
For instance, they have handled the injury-prone Mashrafe Bin Mortaza, Rubel Hossain and Shafiul Islam and Taskin Ahmed pretty well.
However, Mustafizur's fate this year has not been the same.
In January this year, he had injured his shoulder during the second T20I against Zimbabwe. At that point, BCB's sports physician had indicated that the left-armer's shoulder issue was not a new phenomenon and that he had first faced problems with his left shoulder during the National Cricket League in October last year. He had been dealing with it through shoulder-related exercises since the end of 2015. It was because of that injury that he missed out on the Pakistan Super League.
A month later he took part in the Asia Cup T20 but failed to play all the matches because of a hamstring injury. He then missed the first four matches of the World T20 with a side strain and after the mega event took part in the Indian Premier League, where he suffered a hamstring injury right before the final. After his return to Bangladesh, the medical team revealed that the left-armer was not in good shape and that he lost a lot of weight.
He was sent to his hometown to take rest and there was also a rehabilitation programme set for him upon his return to the capital. After a couple of weeks the BCB reckoned that Mustafizur was fit enough to play for Sussex; and now he has, once again, a shoulder niggle to deal with.
The problem the left-armer is dealing with right now is the same that he had to manage last year during the National Cricket League and the Zimbabwe T20I series. It was learnt that the left-armer may even need to go under the knife in order to permanently solve his shoulder issues. However, that's a move which is still under discussion.
According to BCB CEO Nizamuddin Chowdhury, the board is in constant touch with Mustafizur and with Sussex officials.
When viewed as an isolated incident, Mustafizur's injury seems like a small issue. However, when one looks at the series of problems that the left-armer has gone through this year, it would be illogical not to feel concerned.