I came here to win: Fizz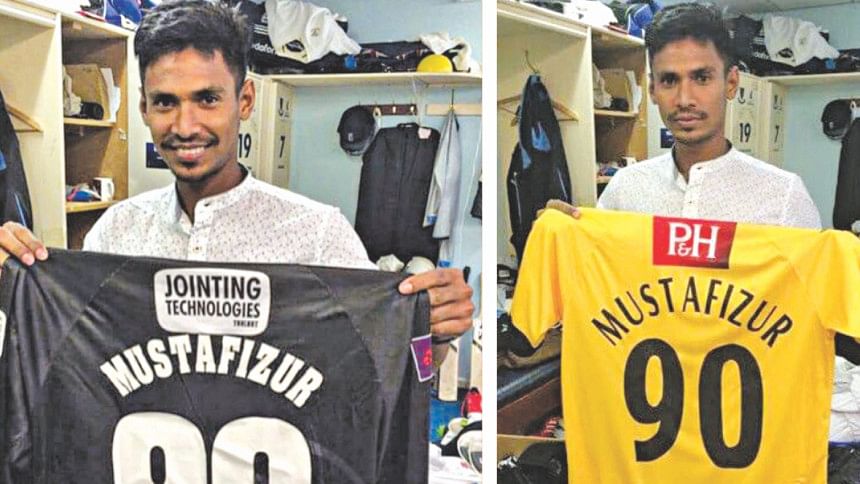 Mustafizur Rahman has finally arrived and Sussex County Cricket Club are brimming with excitement as they have, after a long wait, gotten their hands on one of the hottest bowlers in world cricket.
Upon his arrival to England, Sussex's twitter account became engulfed in all things Mustafizur. The preview for their match yesterday featured a picture of The Fizz emblazoned across the top of the page, while they also posted pictures of the 20-year-old in the locker rooms as he inspected the kits.
After all that Sussex then released an interview with the Bangladesh pacer, who spoke of the weather and the challenges ahead -- all in his favoured Bengali.
"I'm the first Bangladeshi to play for Sussex so I feel very proud of myself. I've really been enjoying the weather here. In Bangladesh and in India while I was playing in the Indian Premier League, it was really hot," he  began.
He admitted that he was looking forward to arriving in England and hoped that it would help him further hone his already impressive skills as a bowler, before saying that he would be giving it his all to win the coming matches.
"I've been looking forward to coming here and playing because all my seniors say that the wickets here are very good for pace bowling. It's good for me, I can learn a lot."
"I always play to win when I represent the national team. I wasn't here for the past matches, but in the next three matches I will give my best and I hope that will be enough to lead our team to victory."
"I know that everyone is supporting me. Now that I have arrived at Sussex, I hope I have some fans here as well. So I'd like to seek the blessings of all of my fans here and back at home so that I can do well," he concluded.