'England will be looking for payback'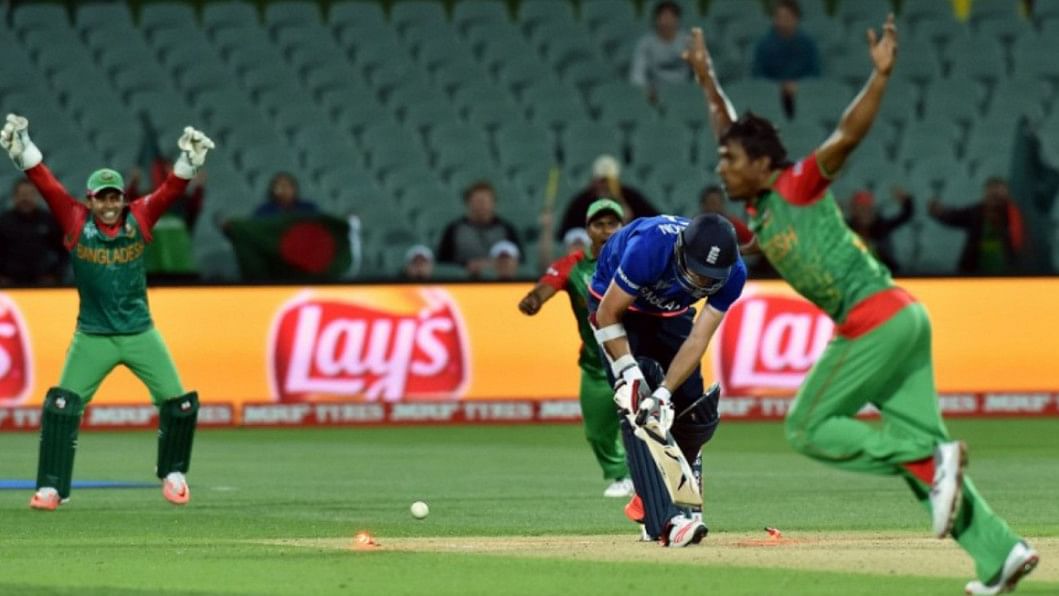 Former England captain Nasser Hussain says his country will face a stern test against a "much improved" Bangladesh on their upcoming tour.
"It will be difficult," said Hussain. "Bangladesh are a much improved side, and the last time these two met was when England were knocked out of the 2015 World Cup by them in Adelaide, reports skysports.com
"England will be looking for payback for that, but Bangladesh on home soil have had some very good scalps of late. It won't be an easy tour."
England travel out to Bangladesh later this week ahead of the first of three one day internationals on Friday, October 7, and two Tests to follow.
Hussain thinks the trip will be made tougher by England being without their white-ball skipper, Eoin Morgan, for the one-day leg of the tour after he elected not to travel due to security concerns.
"On an individual basis I have no problem with people deciding they're not going to tour," added Hussain. "But I have to say, and I've been pretty strong on this, I do have a problem with the captain saying he is not going to go in this situation.
"It's nothing against Morgan - it could be any captain - it's just that I believe that if you ask your players to do something, your captain should be there alongside them as well.
"He has seen it in a different way, as Alex Hales has, and it now leaves the door open that if someone comes in and does well, then you never know what might happen in the future.
"My guess is they will both come back - Hales has been very good this year, four hundreds in ODIs, and Morgan as a captain has been exceptional and been the driving force in England's turnaround in their one-day form since that World Cup exit.
"It's a lot to ask of Jos Buttler - captaining as well as keeping wicket, and being a front-line batsman, in that heat and humidity.
"But apparently he's very similar to Morgan - he's a quiet performer, not a shouter, not one for Churchillian speeches, but when he does speak, everyone listens. We wish him well. He's a good choice as captain."
England are scheduled to arrive on September 30 to play two Tests and three ODIs. The series will begin on October 7. The teams will play the first two ODIs in Dhaka and the final ODI in Chittagong. After which they will play one Test in Chittagong and return to Dhaka to play the final Test.