Eng ready to focus on cricket after security issues: Strauss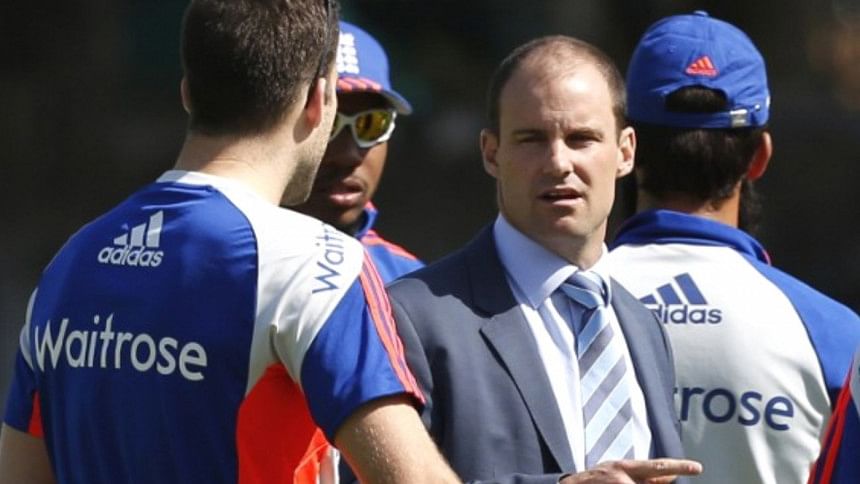 Director of Cricket for ECB, Andrew Strauss believes England are ready to move on from the controversies that have plagued the build-up to their tour of Bangladesh.
The trip was only given the green light by the England and Wales Cricket Board's highly-regarded security advisor Reg Dickason last month after it was put in serious jeopardy by a terrorist attack at a Dhaka cafe in July that claimed the lives of 29 people, reports the Daily Mail.
While limited-overs captain Eoin Morgan and batsman Alex Hales withdrew from the tour due to security fears, Strauss thinks the off-field issues will fade into the background once the action gets under way.
The ECB director, who arrived alongside the England team in the Bangladeshi capital on Friday evening, can relate to the situation, having played in India shortly after the 2008 Mumbai attacks.
He said: "It was a long journey to get here, both physically and metaphorically. Quite rightly the players had concerns over security and Reg Dickason has done a fantastic job allaying those fears and those concerns.
"It was just great to see the guys in a positive frame of mind when they met up at the airport."
Unsurprisingly, England's team hotel is fortified by a heavy police presence, with armed guards lining the approach as well as at every entrance point.
Strauss added: "Bangladesh have come a long way in terms of their level of performance. They've beaten us a couple of times, including when I was captain, which wasn't a particularly pleasant experience for us, but it just shows they're getting increasingly more competitive every year and with every series they play."
"In their home conditions, they're going to be a very tough assignment for us."
Conspicuous by his absence on Friday was head coach Trevor Bayliss, who was held up by visa issues and was expected to link up with the squad on Sunday or Monday.
England will play two Tests and three ODIs in their Bangladesh tour.
The series will begin on October 7. The teams will play the first two ODIs in Dhaka and the final ODI in Chittagong. After which they will play one Test in Chittagong and return to Dhaka to play the final Test.