Hathurusingha puts India ahead of others in Nidahas Trophy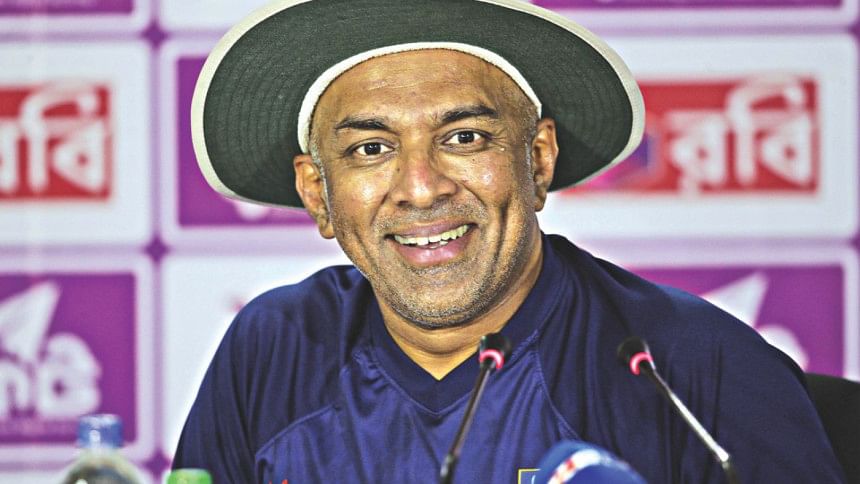 Sri Lanka coach Chandika Hathurusingha is not accommodating the idea of his team being favourites for the Nidahas trophy but believes that Lankans have the edge over Bangladesh.
For Haturusingha, an India side, without some of their established stars are favourites for the tournament.
"If you go by the ratings, India is the no. 1 team, so they always start ahead of the other teams. Whoever comes for India is a very strong team. We have to start well because we haven't been doing well at home. With Bangladesh, because of the last series, we probably have a little edge over them mentally. But still India is the no. 1 team. "
Sri Lanka had started the tri-nation series with two losses against both Zimbabwe and Bangladesh. The hosts on the other hand picked up victories in all their first three games including their 163-run record victory against the Lankans in the second match. However, fortunes turned as Sri Lanka went on to win the tri-nation series with their win over the Tigers in the final.
Lankans gathered momentum and went on to win the Test and the T20 series against Bangladesh as well. He believed that the results from the recent results in Bangladesh will help them gain momentum for the upcoming matches.
"It will help if we start well again. Bangladesh series is in the past. Whether we bat or bowl, I reiterate we need to start well. That would help us to get the momentum in this tournament," the Sri Lankan suggested.
He also did not want to place any extra importance on the upcoming series and said the team would deal with the series in the same manner as they play any other series.