Top 5 stories today
News in brief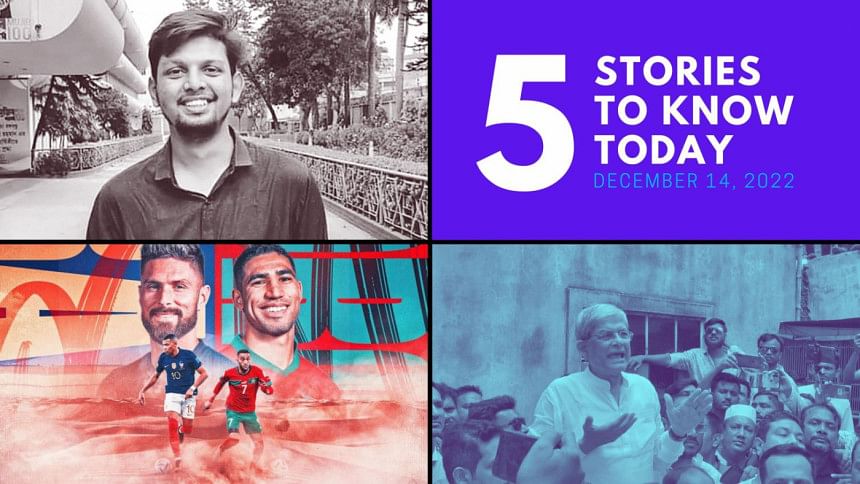 From rivalries, screenings to celebrations on streets, the World Cup has been an extraordinarily exciting month here in Bangladesh.The last run remains as thrilling — a game away from the nation's long-awaited dream of seeing Argentina win their third trophy; though die-hard Brazil fans will want to see France win. Brazil's former star-player Ronaldo doesn't want Argentina and Messi to win. But, "Argentina are not playing very well, but they have so much desire, they run so much, they have so much heart," he said.
Meanwhile, the police arrested over 1,600 people in 24 hours till yesterday, as part of their 15-day "special drive" operation. And here's everything else you need to know today. 
1. Buet student murder case comes to an end: Fardin died by suicide, says DB. His father remains in doubt.
Detective Branch (DB) of police today said Buet student Fardin Noor Parash died by suicide. More than a month after his body was recovered from the Shitalakkhya river on November 7, the case has entangled itself in mysteries, with differential findings by RAB and the DB branch of police. The Home Minister has previously said they were investigating the death as murder. Fardin's friend Bushra was arrested as prime suspect and not granted bail. News about about whether she will be released soon is yet to come. The reasons for his suicide, the DB said, "Fardin was an introvert. He could not share everything with everyone. His results were gradually deteriorating, from 3.15 in 1st semester. to 2.67...None of his family or relatives knew about this." But Fardin's father is finding it tough to believe the claims. "Fardin saw ups and downs but tackled every situation with his head up. He is a fighter. A boy like him can never do something like that," he said. 
2. France end Morocco fairytale, to face Argentina in final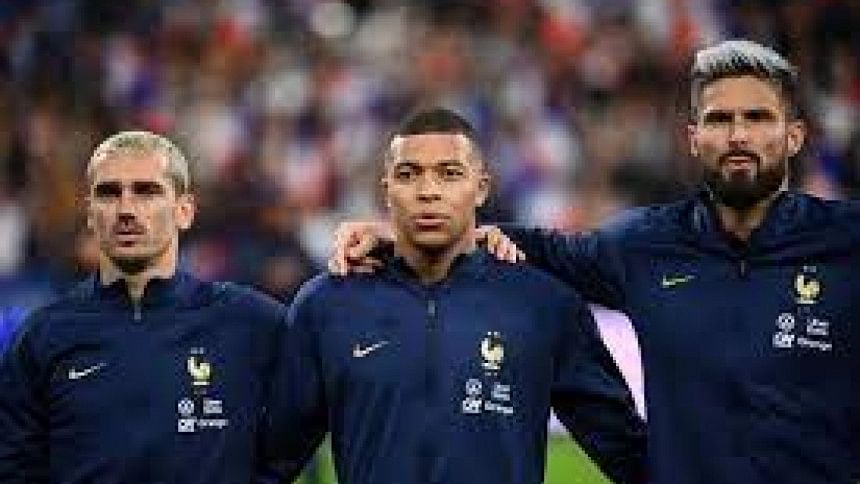 France ended Morocco's World Cup dream as goals from Theo Hernandez and Randal Kolo Muani gave the holders a 2-0 win in their semifinal clash and set up a showdown on Sunday with Lionel Messi's Argentina.
It looked like France might make short work of their opponents when Hernandez scored inside five minutes at Al Bayt Stadium, despite having a hostile crowd against them.
But Morocco, the first African and Arab team ever to reach the last four at a World Cup, fought on despite losing key players to injury only to see substitute Kolo Muani seal victory for Les Bleus with a late second.
3. India-Bangladesh Test Series: Ebadot gets his man but India stage rearguard resistance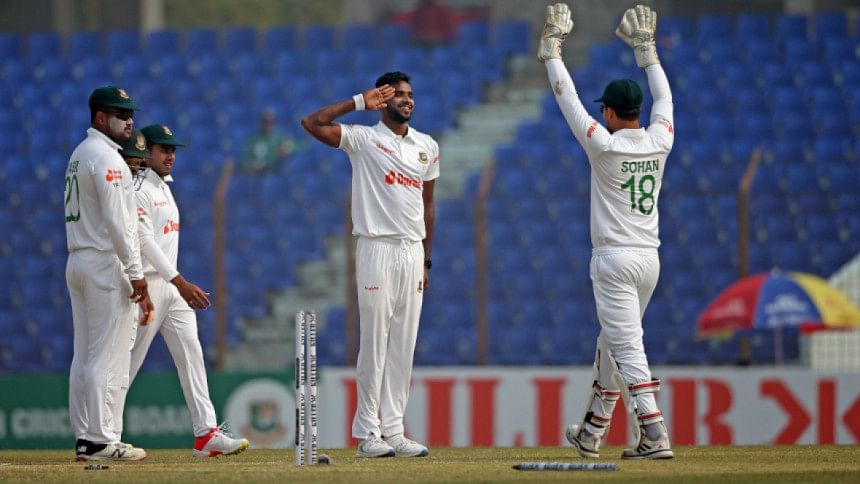 Ebadot Hossain, who dropped Shreyas Iyer on 67 yesterday, finally made up for his error on day one, denying the batter his second Test hundred by removing the right-hander for 86.
Iyer was dropped again, this time on 85 in the sixth over of day two off a Ebadot short delivery as Liton Das put one down at fine-leg while diving forward to take it. Liton hurt his knee in the process and had to go off the field for a while.
Read more: Ebadot gets his man but India stage rearguard resistance
4. Supreme Court denies GM Quader to perform duties of Jatiya Party Chairman, a day after PM called for unity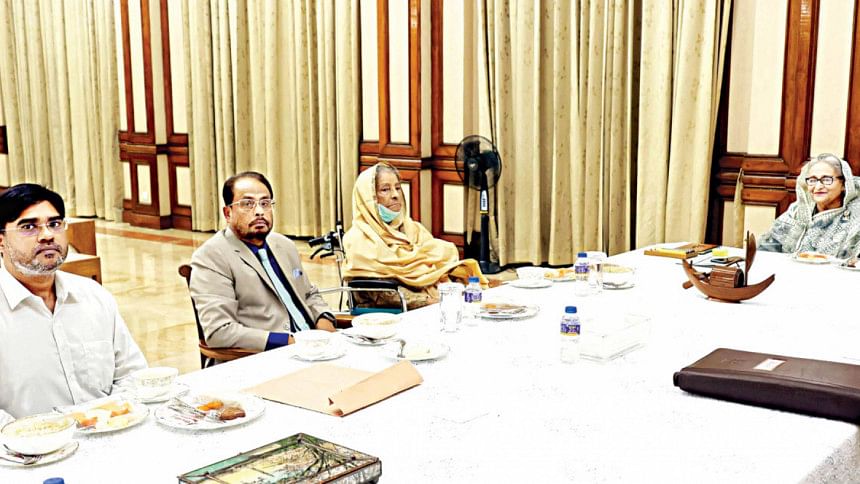 The Supreme Court today ruled that GM Quader cannot perform responsibilities as Jatiya Party Chairman. This comes a day after the PM met JP top leaders Raushan Ershad and GM Quader in Gonobhaban. Sheikh Hasina called upon Jatiya Party to patch up differences and unite. JP insiders said the meeting yesterday came in a bid to unite and strengthen the main opposition party in Parliament. Read more
5. US Ambassador meets families of victims of enforced disappearance in BNP leader Sumon's house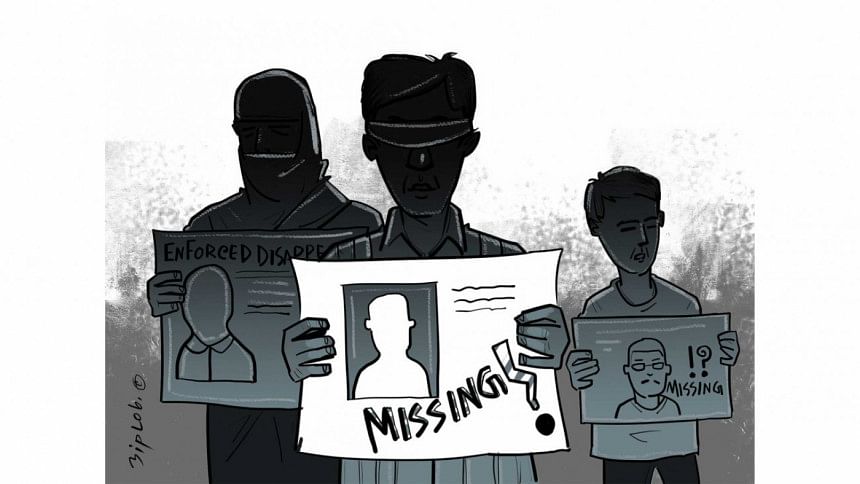 US Ambassador to Bangladesh, Peter Haas, met families of victims of enforced disappearance in the house of BNP leader Sajedul Islam Sumon, a victim of enforced disappearance in 2013, where other families gathered as well. Sumon's mother was key organiser, along with her platform, 'Mayer Dak', that holds programmes on different occasions every year demanding the return of victims of enforced disappearance. The families screened stories of their ordeal and sufferings and placed forward their demands to the ambassador, including an end to lying about secret detention and disappearance, allowing families of victims of enforced disappearance, disclosing the fate of victims of enforced disappearance, among others. Read more