Sharangshey Tumi takes form as a Musical Film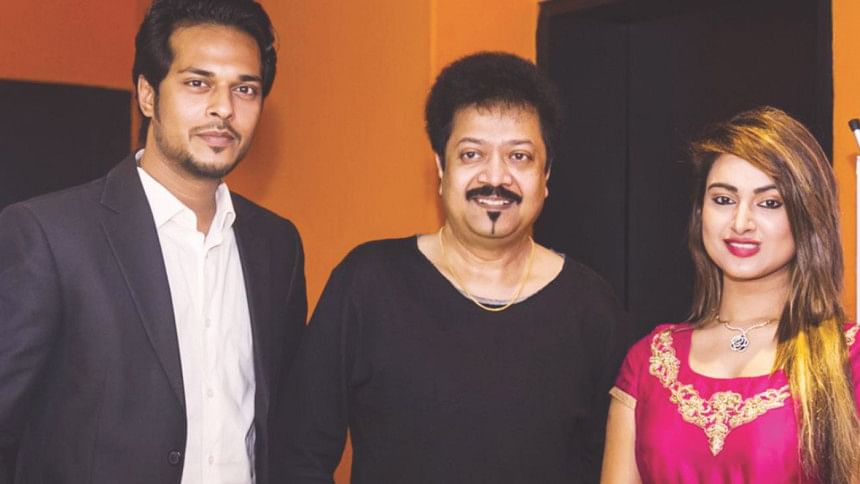 The initial plan for Kumar Bishwajit was to produce a duet album and, according to the plan, singers Samina Chowdhury, Shubhomita and Nancy performed alongside him. Later it was decided to add big budget music videos to go with the songs, which was helmed by Ashikur Rahman. After shooting two videos, the plan changed and now, the audio album, "Sharangshey Tumi" has taken form as a musical film, which has received the green light from the censor board. The short film featuring eight duets by Kumar Bishwajit adds a new dimension to the local music industry.
The singer commented at the inaugural screening, "This is not a commercial film. I wanted to show that films can be made about music. I hope people decide to take this idea forward. There are various flaws as it is the first of its kind, but I'm sure the new generation will take the idea forward, inspired by 'Sharangshey Tumi'."