An outpouring of love and prayers for Kumar Bishwajit's son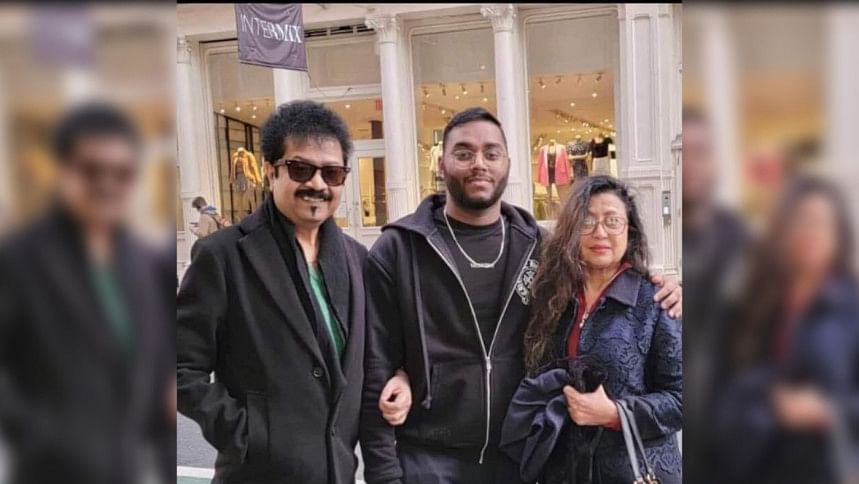 Kumar Nibir, son of legendary singer Kumar Bishwajit, was severely injured in a road accident in Toronto, Canada. He is currently undergoing treatment at the Intensive Care Unit (ICU) of St Michael's Hospital in Toronto. On Thursday, he will be undergoing an important surgery.
Nibir's parents—Kumar Bishwajit and Naima Sultana are currently in Canada.
Since the news of the accident made headlines, many people on social media—both fans and co-artistes—have come forward to express their love and send their prayers for Kumar Nibir.
Singer Asif Akbar wrote, "Come back Nibir. Come back into the arms of your parents. All we want in our lives is for your children to stay happy and healthy."
Noted lyricist Shahid Mahmud Jangi wrote, "Bishwajit has informed me that Nibir's condition is better than before. Bless the Almighty for that! Let us continue to pray. I also want to pray for the salvation of the souls of Shahriar Khan, Angela Barai and Aryan Dipta, who also died in the accident." 
Vocalist Kanak Chapa shared, "Oh God, please keep the child healthy and alive so he can return to his mother's lap and continue to be the apple of his father's eyes."
Well known singer Kishore wrote, "By the infinite grace of the creator, things are better than they were yesterday. I spoke with Nibir's family. He will be undergoing intensive surgery within the next six hours. May God return him to his parents fully healthy. Everyone, keep Nibir in your prayers! Also, I would request people to avoid spreading confusion about the incident with wrong information."
Three Bangladeshi students were killed in the same road accident in Canada's Toronto on Monday night. Kabir Nibir was left severely injured. All four of them are students of Humber College.