UNCENSORED SABA!
You would have to be extremely resilient to not look twice. Boasting an alluring smile, confident demeanor and dazzling looks, she is a complete package. No matter the role, she embraces it with thorough dedication. Having recently made her debut in Tollywood, she looks to broaden her horizons in the local film scene. Star Showbiz presents to you the no-holds-barred interview with the ravishing diva, Sohana Saba!
What projects are you currently working on? 

My schedule has been hectic since I had to shoot for a lot of television projects before Eid. Since Eid-ul-Azha is on the horizon, I have barely any spare time as I am filming some more projects alongside two Kolkata-based films. One is Epaar Opaar, which is directed by Haranath Chakraborty. You'll see me alongside the very talented Sourav Chakraborty. I am doing another project with Sourav, but that one is still unnamed. 
In Shororipu, we have seen you in many 'bold' scenes. If this was a film produced in Bangladesh, would you still have agreed to do them? 

Why not? The character that I played was bold in nature. Since the script demanded it, I had no problems portraying that character. Also, I love playing unconventional roles. In my first film, Aayna (2004), I played the role of an acid victim. Many have asked me why I don't show off the glamorous side of me in films, but for me it's just the case of substance over looks.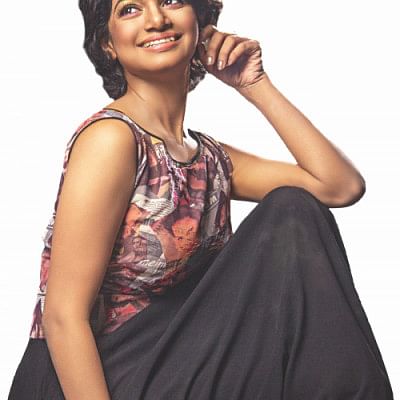 Why haven't we seen you more in our commercial films? 

There were many reasons for me not doing commercial films. My family's restrictions were one of them. I still remember people saying diminutive things to my father after I debuted. I shot for Aayna in FDC for 8 days and got 23 film offers in that span of time. To be frank, commercial films were at a dismal state back then. However, things have improved a lot now. 
Our films have come a long way since then, I believe. Would you consider acting in them now?

I believe I am ready to work in Bangladeshi commercial films, but it obviously has to be to my liking. I have received many offers recently, but none of the scripts were up to my expectations. At the moment, I am talking to a few parties about some fresh projects, so let's see where it goes!
There has been a lot of controversy recently surrounding joint venture films between India and Bangladesh. What is your take on that?

First of all, I never believed in banning of any sort. Even though we have a sort of an allergy against Urdu or Hindi films, we watch them all the time through other mediums. My question is, if such a problem does exist, why take steps now? And why is all this anger directed at only one entity? I think we should be more mature when it comes to handling these things. I know I am in no position to say these since I don't do joint venture films, rather films produced fully in Kolkata. However, the ones who are involved are high-profile celebrities and they should be conscious of their image. They should all sit in an air-conditioned room, have a nice cup of coffee and settle it instead of becoming the laughing stock of the nation.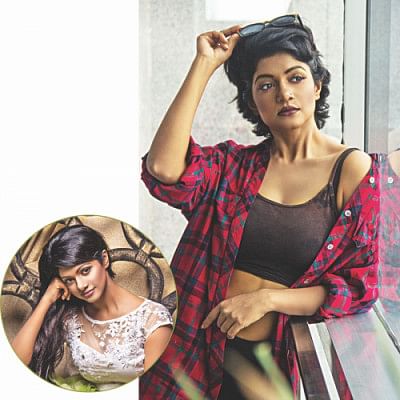 We have recently seen a lot of break-ups and divorces in the industry. What is it that makes celebrities more prone to this?

It's just that when this sort of thing happens to us, it tends to be more noticed. When I took the decision of getting divorced and told my father, he asked me how I could do such a thing because I had an 11-month old boy. Honestly, it is never an easy decision. We as people have become too mechanical and busy. As a result, we tend to ignore our partners and in turn, lose respect for them. If something like this happens, it's better not to continue with such a toxic relationship as it would be bad for the child as well.
At this moment, are you ready to go into another relationship?

(Laughs) Only time will tell. At the moment, I feel like a free bird. I am pursuing my passion; working to my heart's content, spending as much time with my son as I can. Anyone who I might be with in the future not only has to be my partner, but a father to my son as well. It's a lot of responsibility. 
Is there anything about you that your fans might not know? What can we expect from you in the future?

My life is an open book, really! (Laughs) Well, some might not know that my full name is Sohana Sharmin Saba. People say that I'm very straightforward and I'm not that secretive either. About my future, who knows what it holds? I just want to keep on doing good work, hopefully in Bangladesh as well. 
Interviewed by Rafi Hossain