The Legendary Faruk
A brave veteran and multiple award-winning actor Akbar Hossain Pathan, better known by his stage name Faruk, has contributed enormously to shape the Golden Era of the Bangladeshi film industry. 'Golapi Ekhon Traine', 'Lathial', 'Abar Tora Manush Ho', 'Mia Bhai'... the list of his milestone works continues to adorn his career. In a recent interview with Rafi Hossain of Star Showbiz, the Lifetime Achievement Award winner of the 2018 'National Film Award' shares his thoughts on the contemporary media and political scenario of Bangladesh.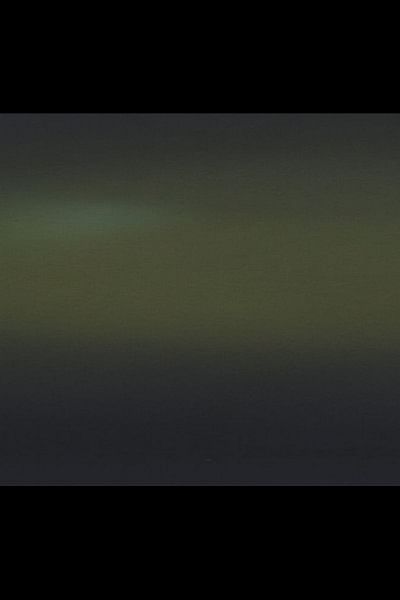 Rafi: Firstly, I would like to congratulate you on winning the 'Lifetime Achievement Award'. And thank you so much for kindly joining us today!
Faruk: I have my gratitude for this honor, but I feel somewhat hesitant regarding the achievement.
Rafi: Could you tell us the reason?
Faruk: This award is usually given to one person. But this time it was shared between me and Babita. Thus, I am not entirely satisfied with it and am uncomfortable to talk about it.
Rafi: Did you speak with the award committee about this?
Faruk: Yes, I did. They said this decision was made by the jury-board. I was in the jury board once, and I actually proposed the concept of giving Lifetime Achievement Awards to only one prominent actor every year. However, I am not entirely satisfied with the new system of giving this honor to two people at the same time.
Rafi: As you mentioned earlier, the award was jointly shared with your co-actor Babita. There was a rumor of mingles between you and her. Could you shed some light over it?
Faruk: (Laughter) I have worked with her in about 33 movies. I do not pay heed to such baseless rumors; but I would rather define our relationship as a 'special friendship'. We shared a professional relationship side by side with our beautiful friendship beyond work. We still are very good friends. I also shared this kind of close relations with other actors like Kabori and Rozina.
Rafi: With whom did you share more of your screen-time? Kabori or Babita?
Faruk: I actually did most of my movies with Rozina, and we mostly delivered hits. Yet people mostly talk about Babita and me. I think it mostly depends on the acceptance. Audiences are the key finders of on-screen pair chemistries.
Rafi: Which movie of yours do you consider to be your favorite with Babita?
Faruk: I did a lot of good movies with her. But I cannot find a particular one to name, because I think we could have done many scenes with more detailed depth. For example, Mia Bhai had a sequence where Babita leaves her village with only a dotaara for her lover. On arrival, the boy asks her why she brought the dotaara. She replies, "You do not have to play this, just put your hand over it and it will play by itself." I consider this particular scene to be very romantic. Babita is a very talented actor and she has given the film industry many outstanding films. I have several favorites of her films in particular, but unfortunately none with me.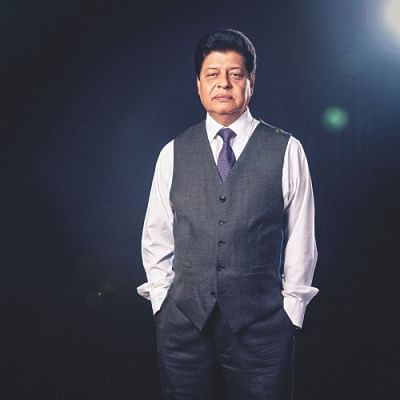 Rafi: You have been associated with our film industry for a long time. How do you think today's movie can be revived?
Faruk: If we look back, we called the 'Golden Era' of Bangla cinemas when we used to make movies through the analog camera, technology, and systems. I believe technology is not the factor; it was the dialogues, concept, screenplay, actors, their sincerity, and the totality that made up the industry. However, the shift from analog to digital came abruptly leaving small window for coping up or learning the new advancements. Thus, the reason for the fall in movies is low-quality screens with bad resolutions in the hall, bad quality movie theatres and a lack of sincere artists and good storylines.
Rafi: You have a good relation with the current government. Is there any way to propose better screens and technology for the movie theatres?
Faruk: Yes, I have spoken with our honorable Prime Minister; she has even given us a lot with the collaborated efforts of the ministries of information and government financial support. I have already requested for at least 45 machines, which should provide an honest and optimum return. However, FDC should also work on this and understand the business rules. We know how to make movies but are unable to project them properly. It breaks my heart when I walk in FDC and see that a person not well trained is handling a projector. But when I protest this, people misunderstand me. The government should also understand that our Father of the Nation Bangabandhu Sheikh Mujibur Rahman initially planned the Film Development Corporation, and he established this for constant betterment, not for gradual deprivation. I am trying my level best, but the entire system must work together. I also believe joint ventures with our neighboring countries can lead to rapid changes.
Rafi: Your experience and overall knowledge about our industry is vast. Do you wish to play a leadership role to address this problem?
Faruk: I am already providing as much as I can, but we require more people to lend their hands. Many of us speak about the problems, but no one is really up to taking the task.
Rafi: Do you think the audience changed? What do they prefer to see now?
Faruk: The audience want to watch movies they are used to watching. Modern times surely have brought many shifts to tastes, but we still have limitations. We serve a wide range of the community – from lower to the middle class. We have to make good movies for the bigger crowd so that they can connect personally to the characters.
Rafi: What is the definition of an actor, according to you? What kind of characteristics does an actor need to possess?
Faruk: Audiences in the Indian subcontinent prefer good looks and good hair. Actors must be well-spoken and their body language should be positive. They must also possess a certain romanticism. But if you want to see them in a bigger platform, they must be liberal artists, at first.
Rafi: You were not only an action hero; you played several kinds of roles. Were you proposed to do these roles or did you personally choose them?
Faruk: I experimented with characters to see how my audience reacted to them. For example, Sujon Sokhi was a pure romantic story, where Kabori played the role of my brother's wife. I wanted to see how my audience reacted to this setting. I loved my work and had a passion for it, so taking the risk was just a part of it.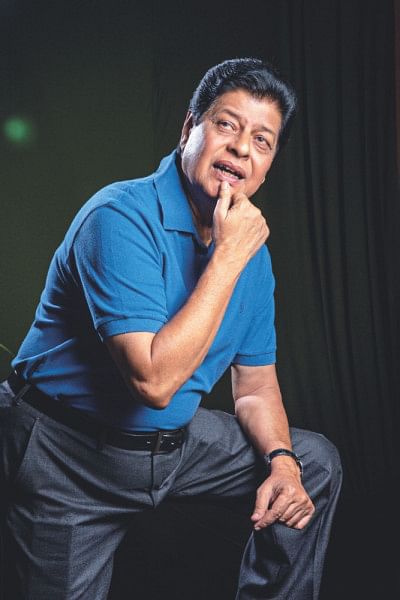 Rafi: You wanted to do a movie on our country's partition. Do you have any update on that?
Faruk: I have a script ready for the project, but without the required advanced logistics, I will not do it. I am actually working on three concepts – partition, politics, and humanity.
Rafi: Are you going to work as a director for the three concepts?
Faruk: (Laughter) Perhaps I can assist and direct in the projects I planned, if our industry starts growing again. Otherwise, I do not want to feel the agony of failure.
Rafi: You have worked with many artists.Who did you like most and who is your favorite amongthe actors of this generation?
Faruk: I like everyone's acting, and this not a political answer because this is actually how I feel. And if I have to talk about the new stars, I feel they still have a lot to learn and need space for growth.
Rafi: Could you share with us how did you come to this industry? Who guided you through this process?
Faruk: I never had any interest towards acting. We had a theatre in our old city and I did this just for fun (laughter). A committee meeting took place and people convinced me to join the team. But I refused, because I was interested in listening to the inspiring speeches of Bangabandhu, and from school life I became a part of Chhatra League. Bangabandhu's speeches created an irresistible passion in my heart for my mother language, which led me to join the party. Bangabandhu was a leader with humility and kindness. He used to talk to everyone with so much love and care. This is how he achieved leadership; this is how he became the 'Father of the Nation'. As my maturity developed, my spirit for war also boosted. Bangabandhu liked quick witted people, so he had already targeted young individuals like me to free the county.
Rafi: What was your first drama?
Faruk: It was Ghor, Mon, Janala. I will never forget this.
Rafi: Did you ever experience the fear of the camera?
Faruk: Very much! And it's still there. I get scared by the mere sight of a filming camera because you cannot hide. It records everything. Never think that I wanted to do films in my entire life.
Rafi: Then you went to war?
Faruk: The war came and went, and I felt like I didn't need to do films anymore. But my friends insisted. They thought that if I didn't go into films, I would end up doing less satisfactory things.
Rafi: Was your first film with Babita 'Lathiyal'?
Faruk: Yes, the expense for the film was 90,000 Taka. Incredible, right? We didn't take money, of course.
Rafi: Did Bangabandhu know that you had joined the film industry?
Faruk: Yes. He teased me about it. Film was a positive thing for me. He told me to stay wherever I was and do things from there. He loved us a lot. I realized that I had found love through my acting. Lots and lots of love.
Rafi: Thank you Faruk bhai, for your time. We will talk another day if possible. It was great having you. Do you have something to say to the readers?
Faruk: In this generation, things caught on camera spread far and wide. So, we can either use it for good or for evil. We, as humans, must use it for good. Thank you for having me, Rafi.
Transcribed by Joana Nomrata Mazumder and Amina Hossain