Why light-headedness should not be overlooked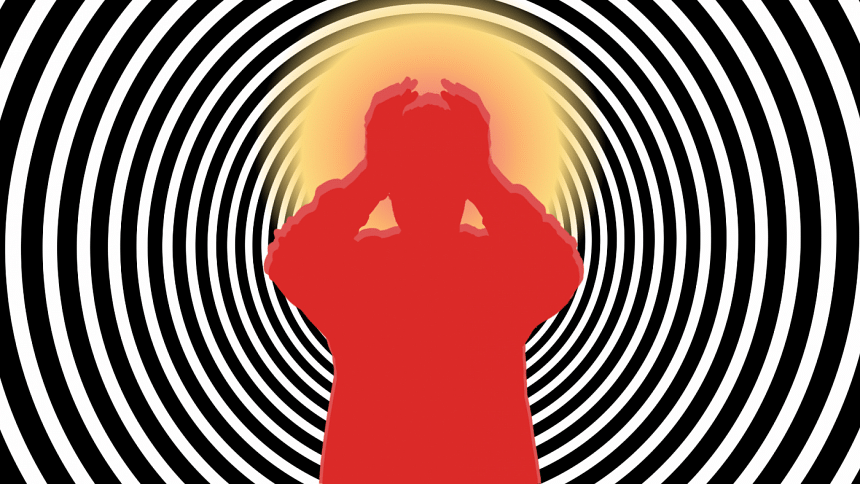 Have you ever stood up really fast and felt dizzy out of nowhere? Your vision goes black, you feel a loss in your sense of balance and your body feels heavy as if you are going to pass out? Chances are, you have had this commonly-experienced feeling before at some point in your life.
Feeling lightheaded is often a normal sensation – it is caused by a lack of blood flow to the brain, which mainly occurs due to a swift and sudden movement. The sudden drop in blood pressure from quick positional changes can be triggered by several physical factors such as dehydration, poor eating habits, stress, allergies, and other illnesses. This sudden feeling is generally short-lived, and tends to go away in a matter of seconds. It might seem harmless, but as someone who has experienced a severe case of it first-hand, light-headedness is not as benign a feeling as one might assume it to be.
It was a normal day in 2017. I was enjoying my summer break, reclining on the couch watching television to be specific, when I heard the doorbell ring. I got up rather quickly, and while my energetic younger self was running over to open the door, I stopped midway through as this feeling hit me out of the blue.
I felt my vision go completely dark. I was thinking that I was fine as I seemed to be in balance, so I waited for my vision to reappear. Then, out of nowhere, I felt the ground rushing up for impact, followed by a loud thud. I realised I had fallen to the floor, narrowly missing hitting my head on a sharp object.
What makes light-headedness so dangerous is if it's accompanied by nausea and dizziness. Dizziness is what gives the feeling of being unbalanced, which puts the person at risk of a bad fall. Vertigo, a type of dizziness which makes you feel that your surroundings are moving when in fact they are still, is one of the most common and dangerous conditions that could accompany this lightheaded sensation.
However, this feeling can harmlessly go away if the right things are done. Once a person is struck by it, the first thing they should do is hold onto something in order to maintain their balance. If possible, it is advised to sit back down from where they got up.
Still, prevention is better than cure. Luckily for us, we take several steps in order to avert this feeling from striking us in the first place. Drinking lots of water, getting up slowly from sitting or lying down, limiting salt intake, and getting enough sleep all help to prevent it.
Although the symptoms are usually manageable at home, light-headedness may sometimes even have a more severe underlying cause such as a heart attack, stroke, head injuries, internal bleeding, anaemia, or other conditions. If this lightheaded feeling becomes too repetitive and does not go away even after following the precautions, one should seek medical attention if they have any concerns about it.
Abrar Ahmed still dreads this befogging feeling. Contact him at instagram.com/abrarahmxd