The Irresistible Allure of "Enemies to Lovers"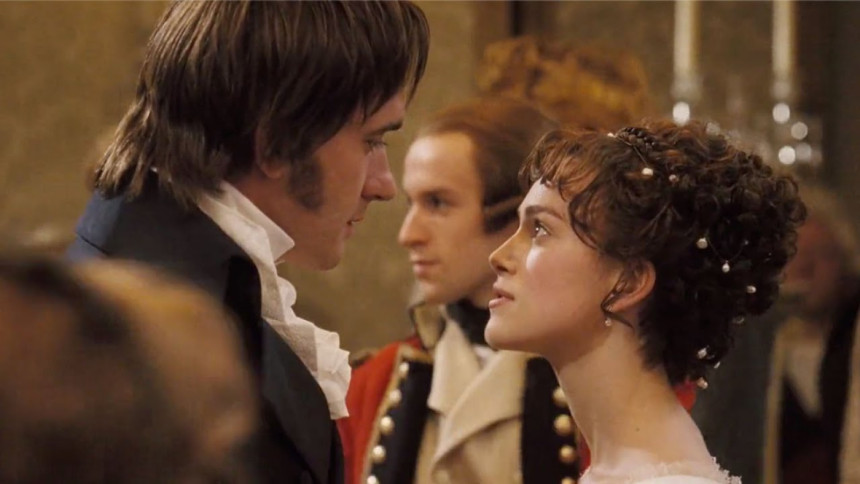 Enemies to Lovers, the genre everyone either loves to hate or hates to love, is a tale as old as time. The trope or genre is pretty self-explanatory. It begins with two characters who have an intense hatred for one another at first and are often forced to work towards a common goal. So, they start relying on and opening up to each other, often revealing a side of themselves they don't show the rest of the world. This leads them to trust each other and eventually realising that they are falling in love. Smouldering looks, witty banter, will they-won't they, breath-taking chemistry, unexpected moments of connection, and lots of drama – these are the things that make enemies-to-lovers such an appealing genre to read about and watch on screen. 
From Fanfiction to BookTok
For years, enemies-to-lovers have reigned as a guilty pleasure in fanfiction forums. Canon or not, couples like Kylo Ren and Rey (Star Wars), Elizabeth and Darcy (Pride and Prejudice), Emma and Killian (Once Upon a Time), Caroline and Klaus (The Vampire Diaries), and Draco and Hermione (Harry Potter) are some of the most popular fanfiction couples. With the rise in popularity of TikTok users during the pandemic, the book community on TikTok (known as "BookTok) has become a huge source of influence for literary trends. BookTok users have spearheaded the "enemies to lovers" trope into a viral trend, with the #enemiestolovers hashtag on TikTok currently having over 363.5 million views. 
A Tale as Old as Time
Kate Sharma and Anthony Bridgerton from the recent Bridgerton season 2 are only the latest in a long line of enemies-to-lovers couples on screen and in literature. It may be surprising but the trope has been around for as long as written words have. One of the earliest recorded uses of this trope in Western Literature was in the novel Le Morte d'Arthur, written by Sir Thomas Malory in 1485, commonly known as the "first" English novel. Though Lady Lynette is wary of and rude to Lord Gareth when they first meet, mistaking him for a lowly kitchen-knave, his chivalry, patience, and bravery ultimately win her over. Gareth and Lynette's tumultuous love story might have been one of the first, but it definitely was not the last. Whether you like the more dramatic enemies-by-birth to star-crossed lovers like Shakespeare's Romeo and Juliet, or more casual work/academic rivals to lovers like Lucy and Joshua from The Hating Game, there is something for everyone.
The Fault in Romanticising Abuse
It's hard to talk about enemies-to-lovers without mentioning its nuances and drawbacks. After all, any relationship that begins with two people hating each other is bound to have some dark parts. Abuse, or rather, romanticising abuse, has always been a topic of much contention between fans of the genre. Sometimes the genre can contain uneven power dynamics, glorified "bad" characters, heated arguments, bullying, or even mental, emotional, or verbal abuse. Works of popular Young Adult authors Sarah J. Maas, Holly Black and Colleen Hoover have sparked much controversies for these issues. There is even an inside joke in the fandom that people who like this trope need therapy.
It is a lot harder to simply draw the lines and figure out the grey area when it comes to portraying such nuanced relationships, and it is a conversation writers and fans have been having for years. It is crucial for authors to be aware of the fine line and address abuse for what it truly is, instead of glorifying over it as "love." Most importantly, young fans need to distinguish between fiction and reality. Just because sometimes it is deemed okay on screen/page, it does not always make it alright in real life. 
Emotional Catharsis
Love and hate are two very intense emotions that can often be mistakenly interchanged. We all have an innate desire to be loved for who we really are, flaws included. Enemies-to-lovers reflects that desire, showing us that another person can love them and accept them for all they are despite their flaws. These stories give us hope and let us indulge in the fantasy of a happy-ever-after. It lets us dream of a world where love can fix all conflicts. The trope allows fans to experience romantic yearning and emotional catharsis- a much-needed escapism from our daily, mundane lives. Often dramatic, satisfying, and sometimes tragic, it is no wonder why fans are so irresistibly drawn to the trope.