Rising to success: Shams Ahmed a juggernaut in the world of music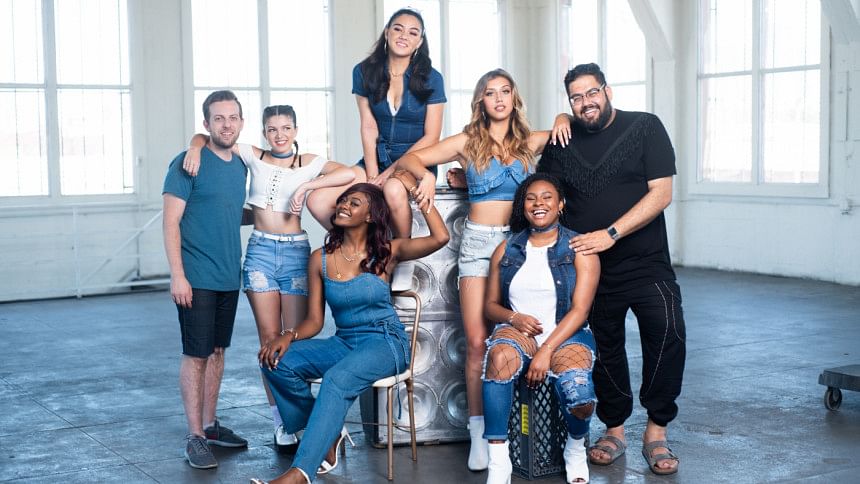 Shams Ahmed, a Bangladeshi-origin music director, vocal producer, and singer is making headlines in the world of Western music for his exceptional composition and extraordinary musical productions. Co-founding various musical properties, including a girl group, Citizen Queen, a kids' music brand, Acapop! KIDS, and producing for the highly popular a cappella group, Pentatonix, Shams has already left an indelible mark in the music industry.
Shams was born in New Jersey to Bengali parents who were deeply rooted in music, especially his father, Salahuddin Ahmed, a Bengali folk music enthusiast himself, son of Shaheed Dr Shamsuddin Ahmed, who was a prominent doctor in Sylhet before he became martyred during the Liberation War.
"Having moved from Bangladesh, it was really important for my parents to uphold Bengali cultural values and pass them on to us. Growing up, I found myself in many musical settings, be it in casual family gatherings with my dad singing and playing harmonium, performing for large groups of Bangladeshis at cultural functions, or being formally involved in choirs in school," said Shams.
This led him to hold a very strong interest in music, the passion for which evolved over time. In his early years, he was more interested in learning and exploring music, in middle school he discovered his interest to sing in groups such as choirs and a cappella, and while in high school, he realised his zeal for leading and directing music.   
However, music was not the only thing he studied. In fact, back in the day, this was a side hustle and Shams went on to pursue a career in finance.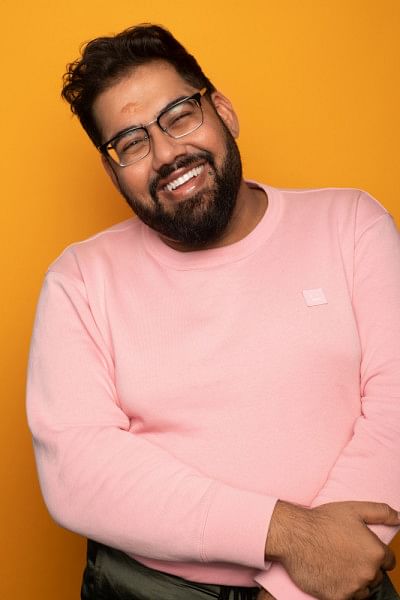 "As immigrants, my parents had to work really hard to reach financial stability, and I felt responsible to study something conventional. However, I believe my father would have pursued music had circumstances allowed, and somehow, I feel like I am fulfilling his unfinished dream," Shams shared.
Despite enrolling into a college that is renowned for business, sciences, and engineering rather than music, Shams attributes the core skills he learned in both music and management to his collegiate a cappella group, The Nor'easters.
"Although this was a college group, leading The Nor'easters for over four years reinforced some essential skills and tools in me that I use in my life and career even now. As their director, I helped lead them to widespread success and relevance, and we ended up winning The International Championship of Collegiate A Cappella, a huge feat for a group that barely performed and rehearsed just four years prior," Shams explained.
Essentially, a cappella is the art of composing music without the usage of any instruments, by only using voice, and body, as well as techniques like beatboxing. Shams, along with his partners, Scott Hoying and Ben Bram, specialise in composing music in a cappella group, and their most notable musical properties together are Acapop! KIDS and Citizen Queen. Shams is also involved as a producer for Pentatonix, Scott's world-famous a cappella band.
Shams has produced a number of musical hits; most recently a commercial for the Super Bowl LVII, a collaboration between Pentatonix and Shreya Ghoshal called 'Invincible', as well as Acapop! KIDS singing on The Kelly Clarkson Show round out some of his favourite projects.        
This success did not come without challenges and one of the biggest Shams faced was a lack of generational connections and understanding of this field. In a family of doctors, educators, and engineers, music and entertainment were not industries that Shams was exposed to, so all of his connections were built by himself.
"Aside from any recognition and accolades that I may have received, I feel my biggest achievement is the people I have around me – I feel immensely supported by my family, friends, and colleagues, without whom I wouldn't have been able to make it this far," Shams said.
Despite his massive popularity, Shams has not worked in the Bangladeshi music space as of yet. However, he aspires to open up to this space soon and bring amazing contemporary music and festival to this country.
To know more about Shams's work, check out his:
Instagram: @theonlyshamsyouknow https://www.instagram.com/theonlyshamsyouknow/?hl=en
Website: https://www.shamsahmed.com/
Photo: Shams Ahmed