Oscar-winning Titanic composer dies in plane crash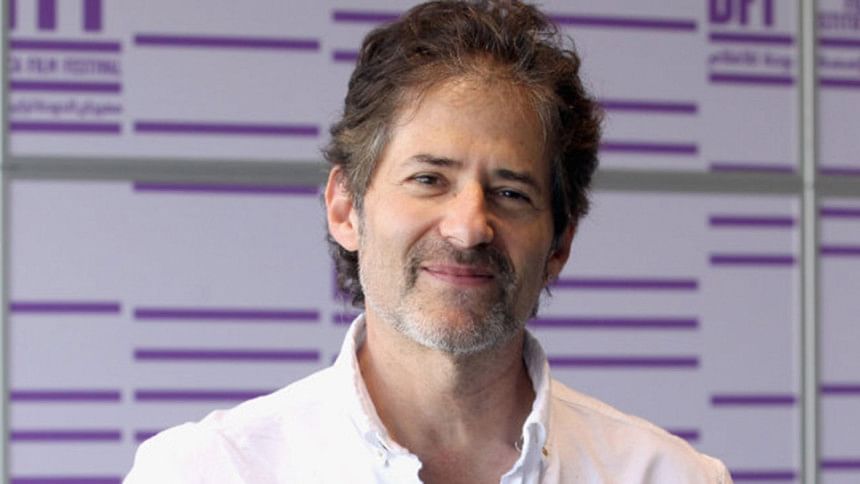 James Horner, the Hollywood composer who wrote the score for the Oscar-winning film hit Titanic, has died in a California plane crash aged 61.
A trained pilot, he is reported to have been alone aboard a small private plane which crashed north of Santa Barbara on Monday morning.
The two-time Oscar winner worked on three James Cameron films, as well as A Beautiful Mind, Troy and Apollo 13.
He won one Oscar for the Titanic film score and another for its theme song.
'Unbelievable talent'
The musician shared his second Oscar with lyricist Will Jennings for best original song, My Heart Will Go On, sung by Celine Dion.
Horner was nominated for a further eight Oscars, for scores and songs for the films Avatar, House of Sand and Fog, A Beautiful Mind, Apollo 13, Braveheart, Field of Dreams, An American Tail and Aliens.
The plane crash left an impact crater and sparked a brush fire that had to be put out by firefighters, local fire authorities said.
Horner's personal assistant, Sylvia Patrycja, wrote on Facebook on Monday: "We have lost an amazing person with a huge heart, and unbelievable talent. He died doing what he loved. Thank you for all your support and love and see you down the road."
Actor and director Ron Howard tweeted: "Brilliant Composer James Horner, friend & collaborator on 7 movies has tragically died in a plane crash. My heart aches for his loved ones."
Russell Crowe, who starred in Howard's Oscar-winning film A Beautiful Mind,added: "My sincere condolences to the family, loved ones and friends of James Horner."
American composer Steve Jablonsky, writer of the music for the Transformers movie series, tweeted about the influence the composer had on him, saying: "James Horner, thank you for inspiring a young me to pursue a career in film music. Thank you for your music. Rest in peace."
The Amazing Spider-Man director Marc Webb added: "Last time I spoke to JH he was scoring for a kid at AFI. 2 Oscars and he agreed to score a student film! What generosity. #RIPJamesHorner."