SSC 2022 delays continue to negatively affect students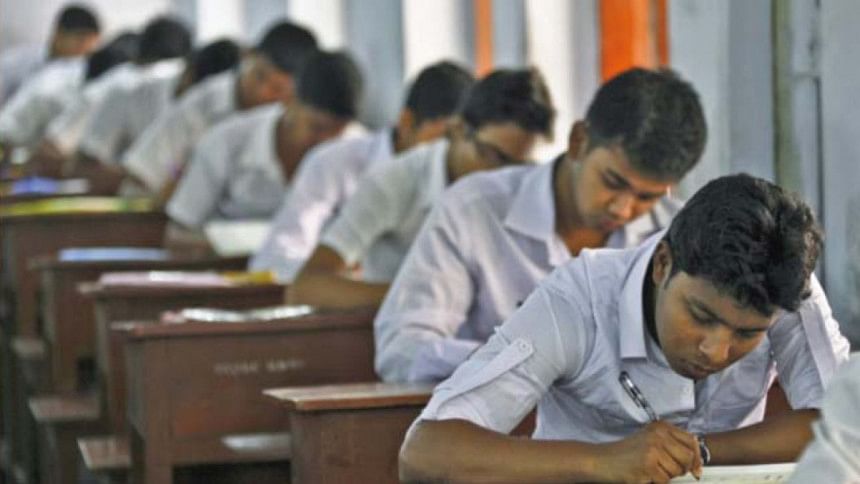 On July 17, Education Minister Dr Dipu Moni announced that the SSC and equivalent exams for 2022 — which traditionally start in the first week of February — will begin from 15 September. The announcement signals another two months before the exams commence. Although this break might seem effective at first, I believe this will undoubtedly hinder the examinees' preparation and cause more harm than good.
"Being forced to go over the same books and topics for almost three years makes studying seem like an uphill battle," says Fairuz Shams, SSC 2022 examinee from St. Joseph Higher Secondary School. "I've lost the will to sit for SSC because it's difficult to constantly retain everything in my memory."
His opinions were echoed by Tasnin Anusha, a candidate from Mohammadpur Preparatory School and College.
"Until July, I resisted my temptations to engage in extracurricular activities because I didn't want to focus on major events right before my SSC exam. Now, my academics have taken a backseat and I can't help but wonder if everything is going downhill or not. It all feels very disorienting," she says.
Almost everyone I interacted with shared the same predicament to varying degrees. I can say the same for myself, since I've been at a crossroads over how I should effectively spend my time, ever since the exams were postponed. But something that everyone agreed on is that the continuous cycle of postponements is taking a heavy toll on the examinees, both mentally and physically.
Given that there's been so many delays already, it seems only natural that students have gone through a stress-induced burnout period. But Abdullah Al Tahsin, another student from St. Joseph, expressed his concerns about the aftermath of these burnout phases.
"Being able to kick back and relax seems like a life-saver initially, but if you make yourself too comfortable for a certain period of time, it's incredibly difficult to get back to your original routine," he says. "Ever since our SSC exam was postponed in June, I've barely sat down to study at all, and I know that it's the same case for most of my batchmates."
Additionally, the transition stage from school to college is marked with the SSC examination as well. Being well-versed on the subject material of these exams will be crucial during college admissions later this year. But if the current scenario of uncertainty remains unchanged, a large number of applicants will step into the transition stage under-prepared.
"Since my trust on the national curriculum is on a steep decline, I, along with my friends, have considered shifting over to the English medium curriculum for college," added Tasnin. "Although it won't be easy, it definitely won't be as daunting as the unpredictability that shrouds our college admission process."
Approximately two million students are supposed to appear for the Senior School Certificate exam this year. When dealing with such a large and diverse body of people, it is vital to ensure that all outcomes equally favour everyone involved. And considering the fact that the country is still at risk of another series of floods this coming August, SSC 2022 candidates should brace themselves for the worst.
Ayaan is an SSC 2022 candidate who loves to read dinosaur comics and poorly-written manga. Reach him at [email protected]