Govt strengthens vigilance to stop question leak: Dipu Moni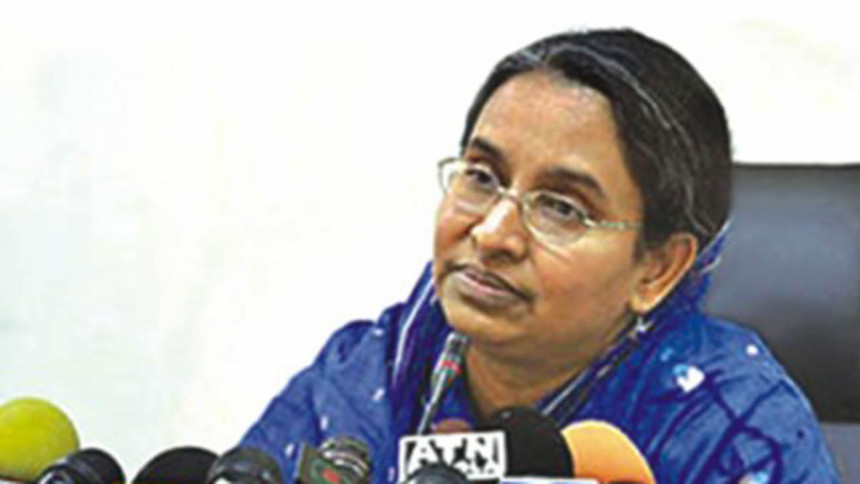 Education Minister Dipu Moni today said her government has strengthened vigilance to stop the menace of question paper leak during the Secondary School Certificate (SSC) and its equivalent examinations to begin across the country from February 2 simultaneously.
The minister also sought everyone's cooperation from their respective positions and asked the concerned government officials to work together in a bid to put an end to the menace of the question paper leakage.
Dipu Moni came up with the call while addressing a view exchange meeting held at Chattogram College auditorium this evening.
"It is really an embarrassing issue when a student searches for question papers on social media the night before the examination. Even, guardians are seen ready to pay for it without taking care of their children's study," she said.
Referring some instances of the question paper leakage, Dipu Moni held a section of teachers responsible for this and said, "It is an irregularity where we all are involved, and we will have to work together to get rid of the problem."
Calling upon the teachers to stop their coaching businesses, Dipu Moni said some teachers force their students to join their coaching centres and even threaten to fail them in the examination if the students don't do so.
"We will take a stern action against the teachers who runs coaching centres instead of taking classes regularly," the minister warned.
Taking part in the programme, Deputy Education Minister Mohibul Hasan Chowdhury Nowfel, said the ministry would be working to stop all kinds of education business in the country for the betterment of the education sector.