RM's debut solo album Indigo: the last archive of his 20's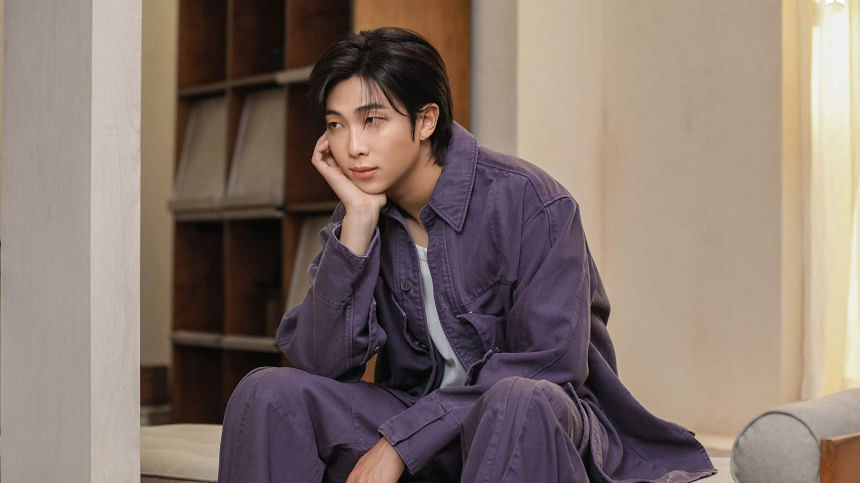 Indigo, South Korean rapper and BTS leader Kim Namjoon (RM)'s debut full-length solo album, released on December 2, is an ode to self-discovery, change, creative catharsis, and growth. The album is a documentation of RM's youth as he reflects on the past decade of his life and takes us along on a journey to figure out who he is and how he wishes to leave behind a legacy in this world as an artist. 
Mentor, leader, artist, brother, and art connoisseur – these are just some of the many roles RM has to take on daily as the leader and spokesman for Bangtan Sonyeondan (BTS), one of the biggest music groups in the world. Being a public figure can often be isolating and lonely, and more so for those at the top who are constantly scrutinised by the public eye and can claim no privacy of their own. Sometimes, that burden can get a bit too much, for heavy is the head that wears the crown.
RM shares that sentiment in the opening song of the album, titled 'Yun', with the repetition of the lyrics- "I wanna be a human. Before I do some art." 
Instead of boxing himself into a single identity, RM explores the nuances of what it means to be human, to feel at peace with being alone, and to find happiness in the little things.  
Each song in the album is a different genre. City pop, R&B, urban, hip-hop, rock, neo-soul, electronic, and folk – Indigo has it all. Having previously written over 200 songs for BTS, RM is no stranger to the art of writing successful music, but just because this is his first full-length solo album, does not mean he wants to take all the credit.
By bringing in artists who have completely different musical styles and audiences to collaborate on eight of the songs in the album, RM is showing the world that the Korean music industry has a diverse range of talented artists. He also takes this opportunity to establish a more vulnerable side of himself through his music, baring his heart and soul through the lyrics, a side not often seen in his music with BTS. 
Indigo is a snapshot of RM's life – his past, present, and future. It is a journey of self-exploration, as the lyrics, both figuratively and literally, mirror his growth throughout the years. Feelings of love, loss, loneliness, anger, and yearning all come through the beautifully crafted lyrics. What I love so much about RM's musical style is how his songs, though they might be based on his personal experiences and musings, can be relatable to anyone who listens to them.  
His songs can be taken at face value or interpreted in myriad ways, depending on the listener's own experiences and values. The songs have multiple layers and feel like beautiful flowers unravelling each time you listen to them. Indigo resonates with the listeners, creating a safe space for fans to find themselves within the words and share in the universal sense of being.  
Indigo, which RM describes as "a sun-bleached record faded like old jeans", serves as both a homage to his past and a promise of more to come in the future. Indigo will likely be RM's last album release before he enlists for his mandatory military service in the South Korean army. In the end, everything changes, but music that has the ability to connect people and change lives, remains the same.