BTS songs to listen to if you liked 'Dreamers'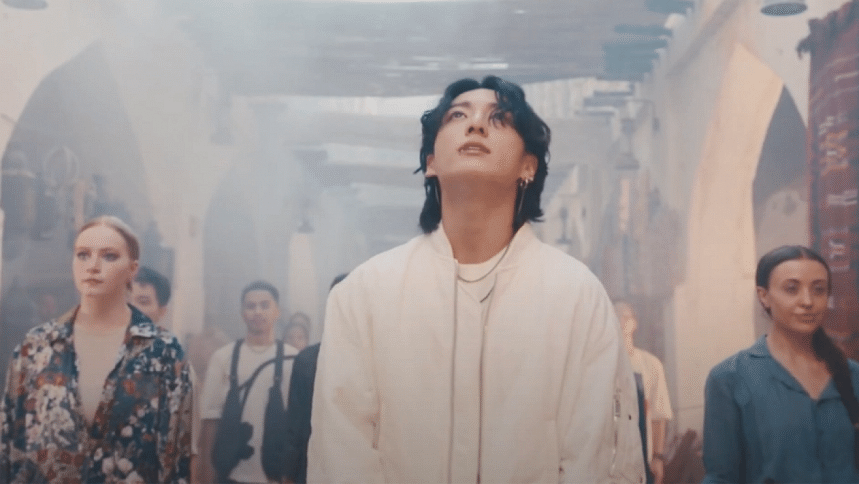 Dreamers' is all over the internet, and for good reason. It perfectly embodies the spirit of the FIFA World Cup, both in lyrics and melody. Right after the song's release, almost everyone was praising Jungkook. He is finally getting the love he truly deserves and as an Army, I'm loving it. 
If you love 'Dreamers' and want to venture into more of Jungkook's songs, as well as BTS', you're in the right place. Here's a list of BTS songs to listen to if you liked 'Dreamers'.
Magic Shop
'Dreamers' has the unique quality of relaxing and hyping you up at the same time. A song that walks this fine line is a rare gem, but 'Magic Shop' saunters it perfectly.
'Magic Shop' sounds like a song that plays when you reach heaven where every BTS member sounds like an angel. You would think rap can't blend well with this type of music, but the rappers make it work like magic.
Euphoria
If you adore Jungkook's voice, give 'Euphoria' a taste. If songs were colours, 'Euphoria' and 'Dreamers' would be on the same spectrum. 
Not Today
This song makes me want to jump out of bed in the morning and start cramming a semester's worth of math lessons. It is hype itself, and quite addictive. 
After playing it thrice, instead of saying "no'' to social gatherings like a normal person, there's a chance you'll break into "NO! NOT TODAYHH!"
'Not Today' has the energetic aspects of 'Dreamers', but much more intensified. If you like fast-paced music, give this one a try.
ON
People who like the high-energy bits of 'Dreamers' will want to listen to this one.
Life Goes on
'Life Goes On' leans more on the relaxing side. It has sad, wistful and simultaneously hopeful instrumentals. If you loved the unique sounds in 'Dreamers', and its evocative lyrics, "Life Goes On" is a must-hear.
No More Dream
Does this song actually have any similarity with 'Dreamers'? Not really. But it feels wrong somehow to not include it in this list. My favourite part of this song is Namjoon aggressively asking what my dream is. It makes me want to get up and work on my very realistic dream of being a rich vampire's wife right away. 
Also, Jungkook singing "Laa la la laaa laa" is godsent. 
Zaheen is probably busy fangirling over BTS at instagram.com/tasfiazuhair