An ode to Paul McCartney, on his 80th birthday
"Mull of Kintyre, my desire is always to be here"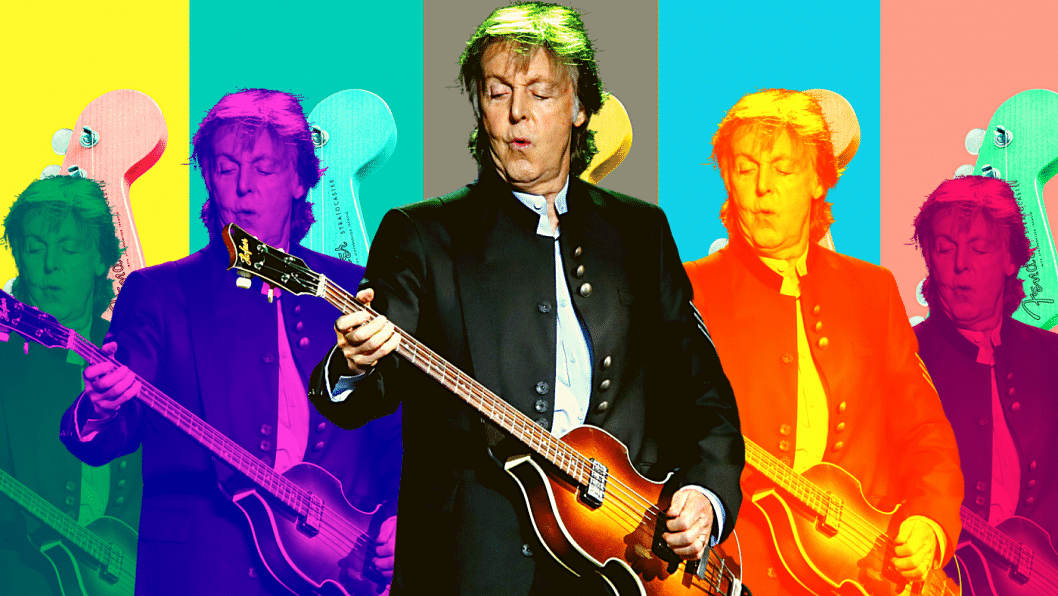 PART I: When I'm 64  
Paul McCartney was approaching the age of 14 in 1956 when he wrote "When I'm 64". It was one of the first songs he wrote. The song was in honour of his father, Jim, who reached that age that year.
In the mid-1950s, it was a landmark for the average British male to make it to the age of 64. It was sentimental for Paul because the previous year he had lost his mother, Mary, who died of breast cancer. Mary was only 47 when she died.
Maybe that's why the lyrics speak as if Paul's dad is asking his mum, "Will you still need me; will you still feed me, when I'm 64?"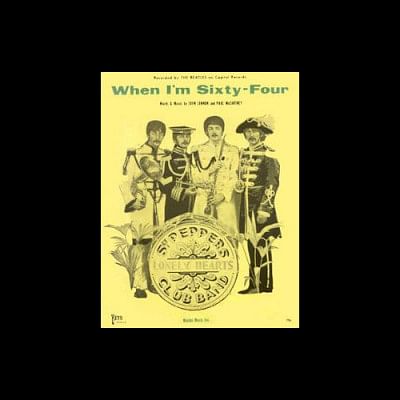 "When I'm 64" found a place on Side B of the psychedelic album, Sgt Pepper's Lonely Hearts Club Band by the Beatles in 1967. A trio of clarinets replaced the guitar. Paul's voice was sped up to make it sound more youthful. It was one of the first experiments of using clarinets in a rock song. Listen carefully. Do you hear a guitar? The bass could be a cello. 
A year after Paul wrote "When I'm 64" he met John, on July 6, 1957, at St Peter's Church in Liverpool. This was a year before John's mother Julia died from a car accident, on July 15, 1958. The two teenage and motherless boys developed a natural bond. Years later, John wrote "Julia" in The White Album in honour of his mother.
Paul wrote "Let It be" in honour of his mother; Mother Mary who would come in Paul's dreams to "speak words of wisdom". Paul also wrote "Yesterday" in honour of his mother. Paul just couldn't understand, "why she had to leave". "Yesterday" became one of the most covered songs in history.  
Ever since the day, John and Paul met, the Beatles have always been guaranteed to raise a smile. Paul crossed 64. In 1956, Paul wouldn't have fathomed that today, June 18, 2022, he would be celebrating his 80th birthday. And here he is, almost 65 years since John and he first met, still going strong like the "jet" in "band on the run".  
PART II: The Long and Winding Road 
Almost 60 years ago, in October 1962, the Beatles started their journey with their debut single, "Love Me Do". Paul wrote the song in 1958. On Side B of the 7-inch EP was "P.S. I Love You". Paul was the main writer of this song.
Years later, John admitted, "Even in the early days, we used to write things separately, because Paul was always more advanced than I was."  
"Love Me Do" and "P.S. I Love You" were included in the debut album of the Beatles the next year in 1963.  
And so started an epoch in history that was coined Beatlemania. Four boys from Liverpool went on to conquer first Britain, then the US and finally the rest of the world with singles and albums that were commercial and critical successes. They revolutionised popular music. They broke social class barriers. They influenced many artistes and groups.  
As a Beatle, Paul's song writing was impeccable. Although all the songs are credited as Lennon-McCartney collaborations, Paul was the main writer of "Love Me Do"; "P.S. I Love You"; "I Saw Her Standing There"; "All My Loving"; "Can't Buy Me Love"; "Paperback Writer"; "Yesterday"; "Michelle"; "Eleanor Rigby"; "Here, There And Everywhere"; "When I'm 64"; "Blackbird"; "Ob-La-Di Ob-La-Da"; "Hey Jude"; "Let It Be"; "The Long And Winding Road"; and others.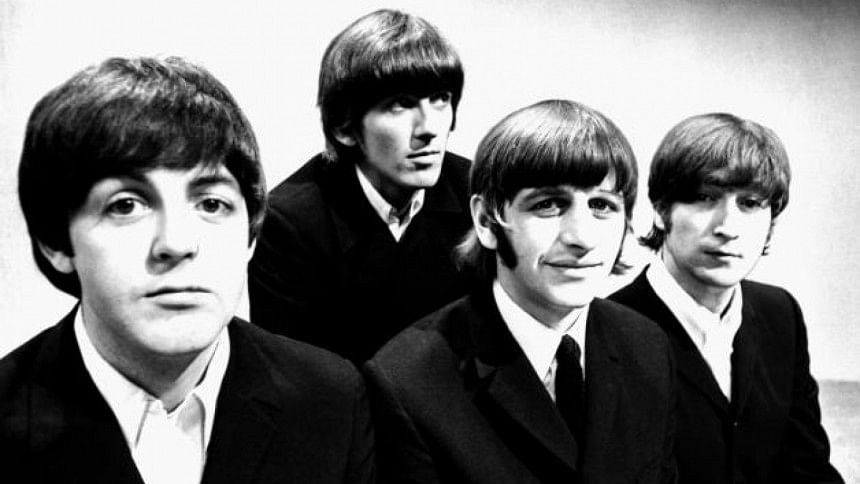 Although it was sad, it was probably inevitable that the Beatles disbanded in 1970. They had become too big to manage themselves. Creativity and personality clashes added to the final blow.
"And in the end," as Paul's lyrics spoke in Abbey Road, "The love you take is equal to the love you make" didn't prove right. The Beatles gave to the world much more than they took back with them. 
Since the Beatles disbanded in 1970, Paul has been making music for the last more than half a century. He has made 26 studio albums. Seven of these studio albums were with his band Wings from the 1970s that was another commercial and artistic success.  
Paul has also done nine live albums, 37 video albums, 111 singles, 17 box sets, and 79 music videos.  
Paul has collaborated with Michael Jackson and Stevie Wonder. In 2012 (on the date 12.12.12), Paul found himself in a Nirvana reunion. In 2015, he collaborated with Kanye West and Rihanna.  
Outside music, Paul is a painter, an animal rights campaigner. He even campaigned for peace between Israel and Palestine. This year, Paul will be the oldest solo headliner of the Glastonbury Music Festival. Rumours are in the air that he could sit in the House of Lords as a peer. Not bad for a band that wasn't sure if he was from the House of Lords.  
PART III: Mull of Kintyre 
Every person, whether a musician or a listener, has their own story about the Beatles. One of them is your favourite. One of them influenced you in one way or another at some point of your life. To me, Paul is the Beatle who matured over time. I met him in a "dream". As life progressed, he became the cute Beatle to me. 
George was the first Beatle I met. My maternal uncle, Taju Mama, presented me an audio cassette of Abbey Road. The first song of that version was George's "Here Comes the Sun". The guitar intro, and the youthfulness of the song knocked me out. I found the Concert for Bangladesh vinyl in my father's collection. The more I played the three LPs, like many others from Bangladesh, I developed a natural love for George. And why not?  
Ringo may have been the "sad-eyed clown", but the more you dig into his closet, you develop a love for him too for his sheer wit and humour. 
John was the leader, and the rebel. He was the epitome of what teenagers aspire to be. His round glasses, his mother Julia, Aunt Mimi; his wives, Cynthia and Yoko were the strong ladies who shaped him. 
Paul came to me in a different guise.  
My first encounter with Paul was in 1978. I was living in a university town, Aberystwyth in mid-Wales with my family. My father was studying at Aberystwyth University. 1978 was a special year. It was the year of "Grease lightning". It was also the year of "Mull of Kintyre" of Wings and Paul McCartney.  
The radio and TV waves were flooded with "Mull of Kintyre". I was too young to appreciate anything at that time. But I fell in love with the ballad. It stayed in my mind. In early 1979 we left Aberystwyth, but Aberystwyth never left me.  
Today, every time I listen to "Mull of Kintyre", or when I play it on my flute, or try to play on the guitar, the song takes me back to my childhood in Wales. Paul McCartney and Denny Laine wrote the song as a Scottish ballad. But it sings my heart in Wales, another Celtic nation. It gives me the feeling of the Welsh word that has no English counterpart, hiraeth, a desire to go back home.  
Paul has written many great songs. Each one of them has a special story for each listener. To me it's "Mull of Kintyre". For me it's hiraeth. The song brings a tear to my eyes. I can't go back home to Aberystwyth anymore. The song also raises a smile. The lyrics remind me of a very special and innocent time of my life. 
"Mull of Kintyre" is my signature song of Paul McCartney. On Paul's 80th birthday today, June 18, 2022, like many others, I wish Paul many more years in good health to keep giving us great songs that will leave greater memories.  
Asrar Chowdhury is a Professor of Economics at Jahangirnagar University. He is the author of Echoes in SHOUT of The Daily Star. Email: [email protected]; [email protected]