Men need to treat each other better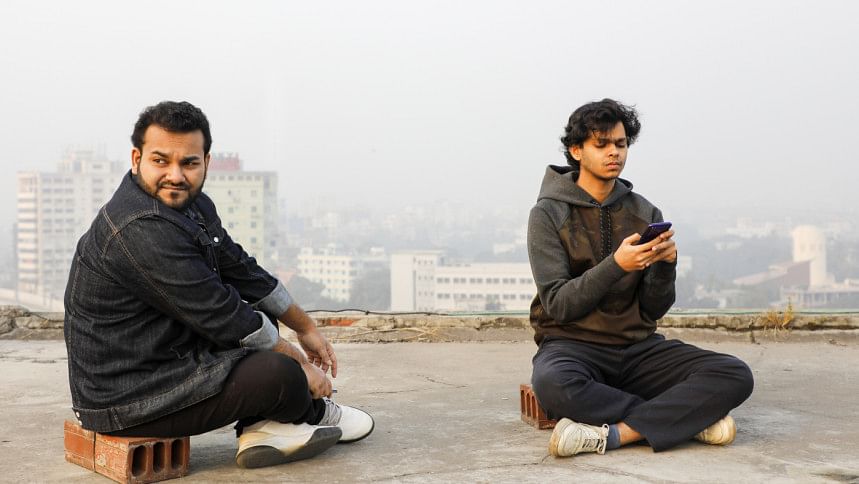 The idea of men not being allowed to cry has been a wildly propagated notion in society. Men's mental health isn't talked about enough, nor are men's vulnerabilities prioritised by our society. The expectation of the patriarchy and the burden of masculinity steamroll us to the point that we unlearn the very necessity of sharing our vulnerabilities, insecurities and sorrows.
No matter how negligent the society around us might be, most men are aware of all of these complications deep inside, which gives rise to a burning question – if men are truly aware of the rough treatment they receive and the negligence that follows, why are most men so harsh with each other in a friendship?
How often have we been in a room packed with our friends, men like ourselves, and yet completely alone on the inside? Sure, the people around us might be entangled by the primordial narrative that men are supposed to be unresponsive to stress, unmoved by depression and endure physical or psychological traumas without displaying any vulnerability. However, in this day and age, if men are willing to acknowledge the negligence regarding mental health and admit that it's okay to ask for emotional support, then they should also be willing to take that one step further and start reaching out to the men around them.
Male friendships mostly develop on the idea to impress. We feel the need to prove ourselves as humorous, witty, fun-loving and a good company in front of our male friends. As children, boys are taught that expressing vulnerability is a feminine trait and will cause them to be deemed unworthy of love, respect and admiration. While gender roles projected onto general human traits is a problematic notion, most boys carry the weight of the futile lesson through their adulthood and implement it in other relationships, pushing them to create an impenetrable shield of insensitivity.
As men get habituated to hiding their vulnerabilities, their natural response to others' vulnerabilities also gets distorted. Often, their response comes out as insensitive and hurtful because they've never experienced the appropriate response themselves.
Consequently, the solutions suggested by male friends are simply to distract the person from the pain by hanging out, going on trips or doing things as a group while dodging the real issue. All of these are commendable ways of helping someone go through trauma, but displaying affection and talking about the incident are far more effective. Since most men aren't used to sharing affection in a friendship, the entire conundrum becomes too awkward for them.
It is necessary to comprehend that admission of vulnerabilities and insecurities doesn't make a person weaker than the other in the equations of a friendship. In fact, sharing each other's weaknesses is one of the building blocks of any healthy relationship – romantic or platonic.
Sometimes all you need to do is listen, create a safe space in the process and slowly overcome the barrier of the fear of insult that lies within the friendship.
Remind Ifti to be quieter at [email protected]