After "crossing the border for love" Bangladeshi woman sent to Indian correctional home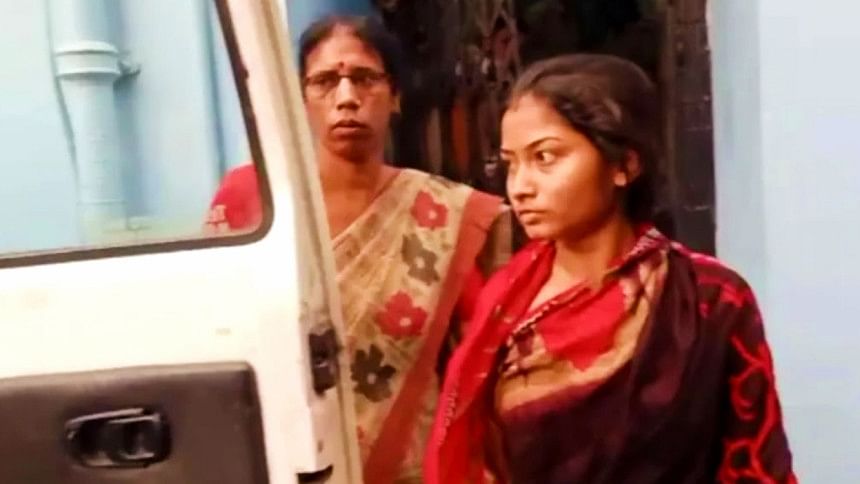 Krishna Mandal, the Bangladeshi woman who swam through the Sundarbans and got married to an Indian before being arrested, was produced before a court in West Bengal's south 24 Parganas district which sent her to a correctional home.
The 22-year-old Krishna who was apprehended in Narendrapur on May 30, was sent to Baruipur Central Correctional Home today.
West Bengal police have not been able to determine the whereabouts of Abhik Mandal, the woman's husband.
Krishna got married to Abhik at Kalighat Temple in Kolkata on May 29 and was later arrested for illegally entering the country.