PLAYWATCH
Marvel's Underwhelming Start to Phase 4 with Black Widow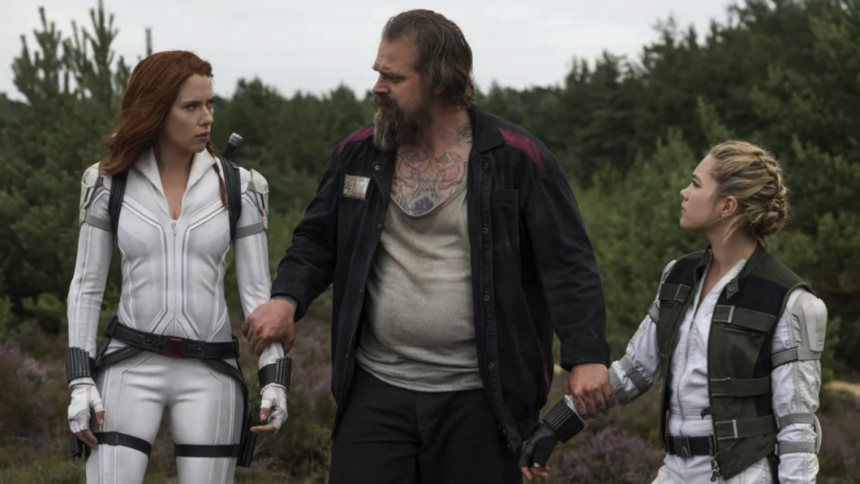 After almost 12 years of MCU movies, Marvel finally decided to make a solo Black Widow movie. Even though this was one of the more highly anticipated movies by Marvel, and the first solo movie of one of the most popular female superheroes, it turned out to be one of the most disappointing movies Marvel has ever made.
The story picks up after Captain America: Civil War, when Natasha Romanoff is on the run for violating the Sokovia accords. The movie focuses on Black Widow's family, and how she was not truly alone.
The plot is pretty mediocre. The nicest thing that can be said about the movie is that the performances by the actors were accurate. There was an element of depth in all their characters and Florence Pugh played the role of an annoying little sister very well.
However, there are so many reasons for not watching this movie.
For starters, the character of Black Widow has died in the Marvel Cinematic Universe (MCU) already, and a story about her is not relevant or significant enough for a new movie, if it does not impact the storyline of the MCU, as established so far. Believe me, nothing significant happens throughout, unless you include the post-credits scene.
Secondly, like I mentioned, the movie takes place after Captain America: Civil War, which was released in 2016. Since then, the MCU has moved much further ahead and people are dying to see what comes next.
Thirdly, even though this movie was promised as a prequel and a deeper dive to Black Widow's story, it covered almost nothing on how she joined SHIELD, what really happened in Budapest, or how she met Hawkeye.
Now, you might be wondering, "Well, what about the villain?" 
Well, the MCU has boiled Taskmaster, the villain, down to one of the most disappointing antagonists I have ever seen, in any movie. His powers have remained the same — he mirrors other people's moves. However, Taskmaster as a whole character is honestly just hogwash.
It is heartbreaking to see the movie turn him into a disposable one-movie character, when he is supposed to be an Ultron level bad guy. Instead, he is portrayed as just a sad cyborg. 
What is the point of watching this movie then?
To be very blunt and honest, there aren't any. The movie seems unnecessary and not at all worth the wait. Black Widow's solo movie should have come out years ago and watching it now just feels like a chance for cash grab, family bonding and opportunistic feminism.
The movie serves almost no purpose in the MCU, and if you ask me, I would advise you to skip it and just watch the post-credits scene. It'll save you a lot of time and frustration. Let us hope that Marvel does not let us down further with its upcoming movie Shang-Chi and the Legend of the Ten Rings.
Abhoy Hriddo is always theorizing about who the next big bad of Marvel will be. Help him out at abhoyhriddo@gmail.com.