Fans upset after celebrity didn't ask for approval before marriage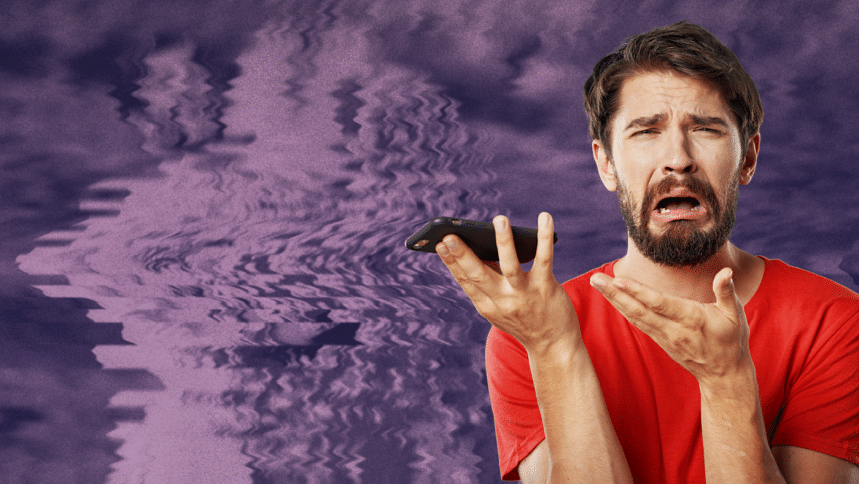 In a country that's been struggling with load-shedding, financial collapse, corruption and every other problem in the book, Gen-Z kids in Bangladesh have been primarily upset with a random celebrity's wedding after he makes the bold decision of marrying a girl of his choice. 
Raisa Alam, fan of every boy band ever, has been left disturbed after her favourite singer didn't consult her before marrying a girl he met through work, "I couldn't believe my eyes when I saw that a consenting adult like him could marry someone he liked. How could he choose to keep his private life a private thing and hide it from his fanbase? Sure, he's a public figure with 170k+ followers on social media but I have been following him since 2019. I should've been informed!"
Following the wedding, Bangladeshi Gen-Z is having its very own coming-of-age moment as their behaviour slowly transforms into the boomer spectrum. Raisa, unaware that she's behaving just the way her mother did during her cousin's wedding, continued, "Having listened to three of his songs, I get to have an opinion in this wedding and I must say, I don't approve of it. How could a boy like him marry a girl like her, one that is literally in the same business as him? Sure, that's how celebrities meet and start dating but this is blasphemous! What next? Not letting us know when they're expecting a child?"
"Celebrities have let me down in the past as well," explained Fahim, prominent internet celebrity stalker. "These cricketers, actors, social media influencers – they think they can have a life outside their work. How ungrateful towards their fanbase! Don't forget, the fans made them the celebrity they are today. We deserve to be a part of every minute proceeding in their lives. If you aren't branding your private life on social media through at least 42 stories every day, are you even a real celebrity? I never let my 28 followers down on Instagram and shove every single private moment of my uneventful life onto their faces."
Fahim believes that celebrities being in a relationship their fanbase doesn't approve of should be a criminal offence, "A feasible solution would be to do a poll on their Instagram stories and get the audience approval before getting married."
However, parents of these outraged Gen-Z kids have been particularly happy with the recent proceedings as their kids are finally growing up into the desi parent they're destined to be and accepting their inner judgemental Bangladeshi. 
Seema Aunty, Raisa's mother, is a feared neighbourhood figure among the teenagers. "I've been very worried about my daughter for a while now. She's 18 years old and yet not eager to put her nose in places it doesn't belong. I was scared that my biggest fear might come true – Raisa might grow up to be a respectful and chilled human being who knows how to mind her own business! But now after her celebrity crush married a girl of his choice, she's finally learning the ways of her ancestors. The way she's judging the bride's character, personality, the wedding event and acting as if she gets an opinion in all of these- I'm certain that she'll grow up to be the perfect Bangladeshi aunt!" said Ms. Aunty.
Remind Ifti to be quieter at [email protected]