To All the Fashion Non-Fans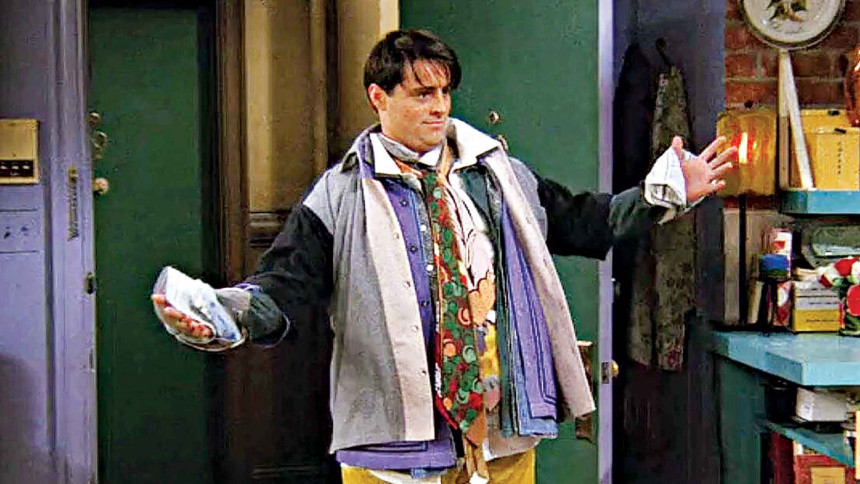 Yes, I said non-fans. This one is for all the people who find that they never truly know what to wear when to wear. For those of us, no matter how much we try, just can't seem to understand all the fuss about wearing the same outfit as someone else. Or the importance of an outfit as a whole.
Occasions are stressful
I'm not referring to social anxiety being the problem. You just don't know what's appropriate to wear.
Here's the kicker. You're not even the one bothered by it. But for some reason, EVERYONE else is. The only reason you're thinking about this is to keep people from gasping, from asking you if you need to borrow something of theirs the next time you need to go out.
So you refer to good ol' Pinterest, trying to find if there's anything on there you can find that you can imitate. But let's be honest, you'll end up wearing the same thing you wore to the last important event. And the one before that. And the one before that.
Maybe that's the only outfit you have for important events. Who cares?
Jeans are your best friend
Your wardrobe has every shade of blue. For jeans are the easiest thing to wear. You stand by it and you will die with it.
It's convenient and you can rock it with anything. Shirt, T-shirt… And any other top that's out there. Fight me. I dare you.
Insults in the form of compliments
"You'd look really good if you tried!" Ever heard that one before? Or maybe "You need a makeover!" or "You have so much potential. What you need is to go shopping."
Yes. Thank you. To all those reminding us of how great we'd look only if we had a fashion sense. And how awful we look now. Thanks. Really.
Grace is foreign to you (but you kinda wish you had it)
It'd be a lie if we didn't admit to the fact that from time to time, we look at ourselves in the mirror, standing in the oversized sweater and sweatpants, and fantasise about what it would be like to look like the picture of grace and elegance that all women seem to have been born with.
A gene we must be missing. 
What it might be like to rock a sundress in the summer and to know how to put clothes together to make them look your best.
Comfort trumps style, every time
But it'd also be a lie to say the feeling lasted more than five minutes.
With the sudden urge to put in more of an effort, you pull on the one fancy dress you purchased centuries ago. You appreciate yourself in the mirror before you realise one major flaw. A deal-breaker.
It's awfully uncomfortable. And it's not you.
One thing we non-fans have to remind ourselves from time to time and those around us is that we're wearing what we're wearing. That we like ourselves in it. And that people need to back off. What's in an outfit? I suppose we'll never know. But don't you ever feel bad about rocking whatever it is you're comfortable in. It's you and you own it.      
Syeda Erum Noor is dangerously oblivious and has no sense of time. Send help at erum.noor1998@gmail.com