CVT service: dealership recommendations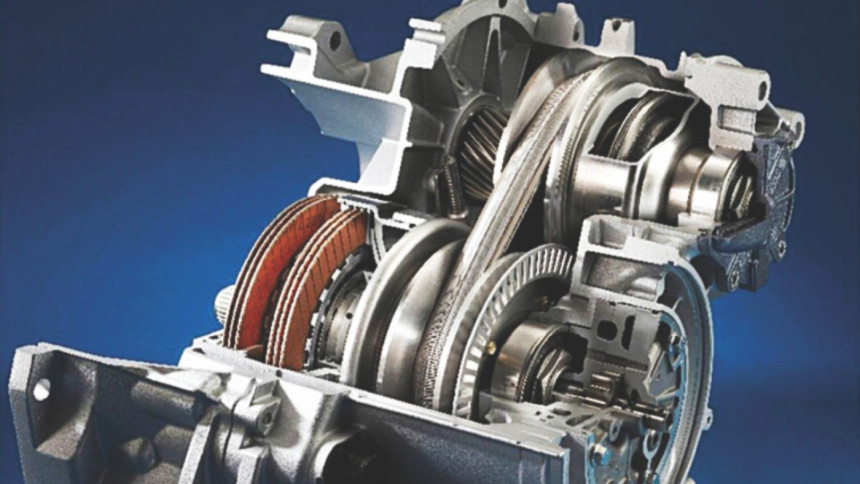 Like all new technology, Continuously Variable Transmissions (CVTs) have gone through multiple development stages. Toyota (being the most popular choice of automobile brand in Bangladesh) introduced CVT relatively later than competitors and had a few models such as the Axio/ Axio Fielders which suffered some initial CVT breakdowns. (The new age Toyota CVTs are great). Most of the CVT breakdowns you hear about, has happened due to the owner/ driver's ignorance and replenishing it with ATF instead of CVT fluid. Kind of like getting you B+ blood instead of A+.  But generally, CVTs are quite sturdy and requires far less maintenance than the conventional automatics. The belt connecting the conical pulleys happens to be the most fragile unit of the CVT system and we spoke to the dealership service centers to find out ways of maintaining a CVT unit.
NAVANA 3S CENTRE (TOYOTA)
If you have a Toyota vehicle equipped with a CVT, you are encouraged to get the vehicle's transmission unit inspected at the 3S Centre after 50,000 KMs. OEM CVT fluid is recommended to be used. The process of replenishing in the fluid can be automated or manual, but what is more important is the temperature of the fluid must be contained at a suitable lower temperature while carrying out the procedure. Furthermore, most new vehicles are converted to CNG and hence occasional tuning is required. Navana advises not to tune the CNG system by throttling your vehicle at high RPMs above 3,000.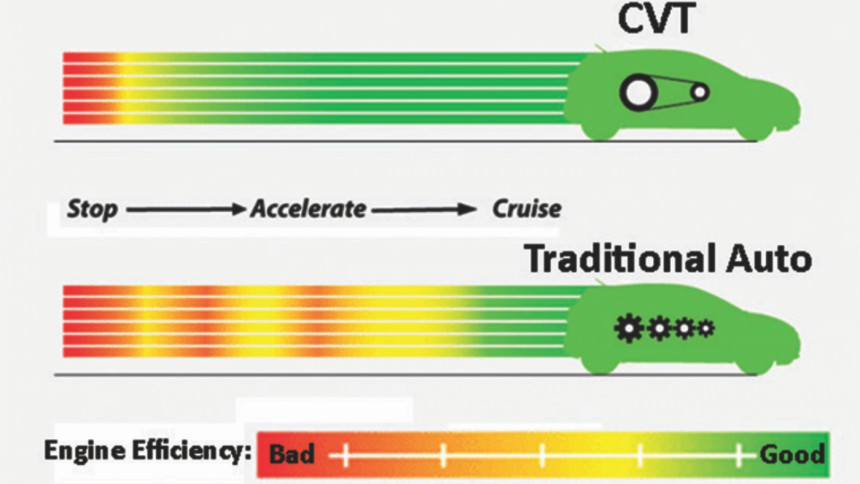 DHS MOTORS SERVICE CENTRE (HONDA)
Honda owners are advised to visit the authorized service centre after 100,000 KM of usage for a CVT inspection. If required, a fluid change will be done. Sometimes, you do not even need a fluid change for the entire lifetime of the vehicle. But it's Bangladesh and you spend a lot of time idling in the traffic. If your new car is no longer new, you might want to consider inspecting your CVT oil sooner than 100,000 KMs. Currently the Honda models having CVTs are City, Jazz, and the brand new Civic Turbo.
DRIVING THE CVT WAY
CVTs are high tech. They are expensive too. Your driving habit plays a surmount role in determining the longevity of your vehicle's CVT. It also determines whether you can get frugal with it or not. Basically your right foot determines whether you win or lose with the CVT.
CVTs are built to be more fuel efficient than the traditional automatic boxes. But it all comes down to your driving habit. In an automatic, you would require the engine to rev to higher RPMS a couple of times to hit 100 kph, whereas with a CVT, you just need to tap the throttle and maintain an RPM below 2,500 which will attain you over 100 kph. If you can drive conservatively, you will maintain a low average RPM that will get you a great mileage. Floor the throttle unnecessarily all the time, and you will be burning too much fuel and your precious CVT belt.
Do not hold on to throttle in an up-hill; just use your brakes - not that it applies to our roads, but you might be stuck in a jam at an elevated bridge/ flyover. Do not coast in neutral thinking it will save fuel; the CVT will adjust the gears accordingly to save your fuel anyways. Don't be a boy racer with it - never rev your car at Neutral and launch at Drive mode immediately. You should never change gears (forward to reverse or vice versa) while moving; must always come to a complete halt before doing so. However, if you have a dual clutch transmission, have the fun the manufacturers wanted you to have. Feel free to move up or down the gears in S or M mode via the paddle shifters or gear flickers – your car's transmission system is built to take in step-gear commands you throw in, while continuously changing gears itself.
Lastly, know that your vehicle is equipped with CVT. Disseminate the knowledge to your chauffer too. Just because it looks like an automatic, does not mean it is one.