Where the wild things are - Tokyo Motor Show 2015
Every year the Tokyo Motor Show comes around, we expect hot tuner cars with wings and spoilers and many horsepower. What we get though, are practical econo-boxes and city dwelling monstrosities that try to continuously revamp urban transport as we know it. They've been doing it for years, but look at us, not staring at an urban area crammed with these hideous little things. They're interesting though, because some carry fancy tricks and stuff which can keep an ADHD patient alive a minute longer. So look alive, folks, Tokyo Motor Show is back.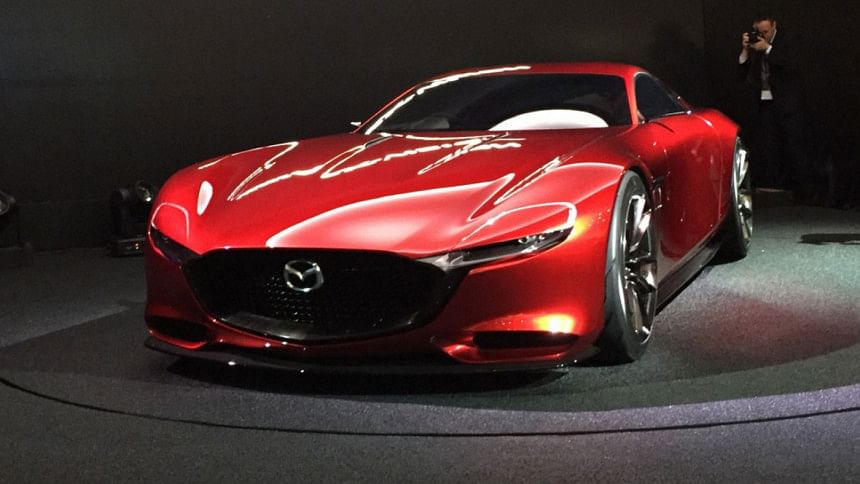 Mazda RX-Vision
We've been bombarded with "possible" replacements for the RX7 since forever. The latest speculative concept for a flagship Mazda is the rotary powered RX-Vision, which Mazda high-ups have hinted might just make it into production. Mazda's 40th anniversary is coming up in 2018, so we figure that a flagship sportscar/supercar to compete with the likes of the new NSX and GTR is all Mazda needs as a birthday gift to itself.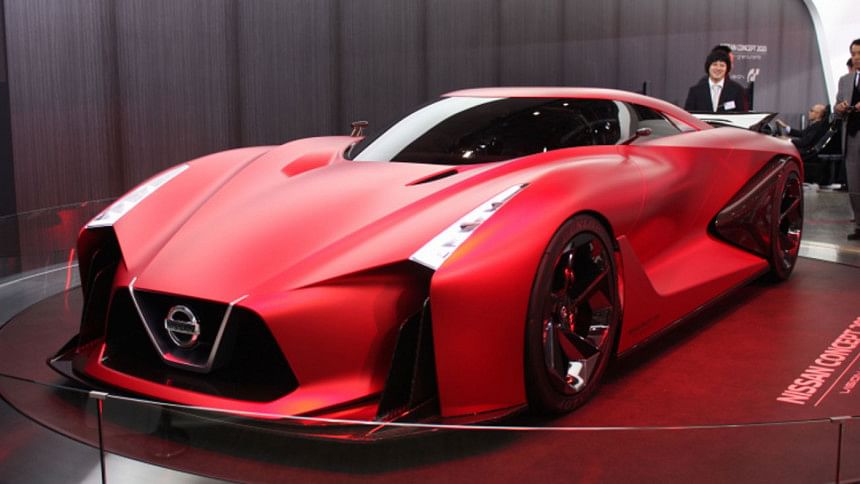 Nissan Vision 2020 Gran Turismo
The Vision 2020 was previewed in the Gran Turismo game last year, and Nissan brought out a physical display of it this year. It looks wild and a little too over the top, but it's an important clue to the puzzle of the next generation GTR.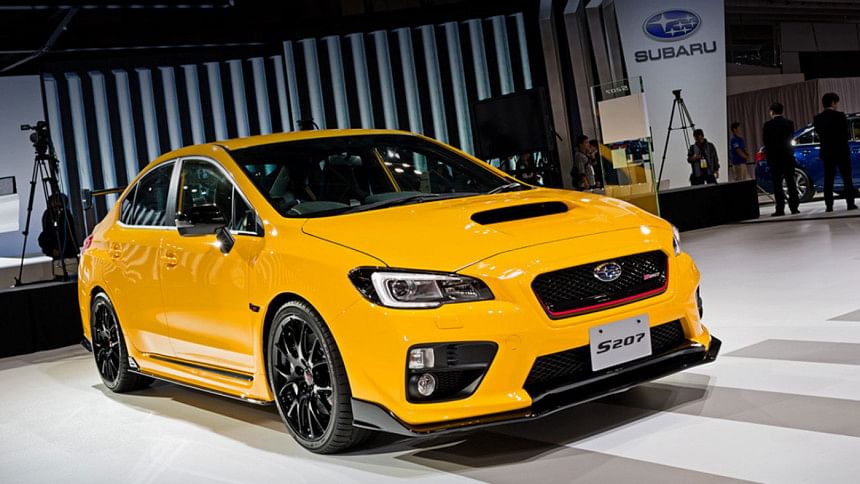 Subaru WRX STI S207
The Japanese keep all the cool models for themselves in the guise of hyper JDM models, and Subaru has showcased yet another special edition, Japan-only Impreza. The S207 comes in bright yellow paint with black accents, and gets more power- 323hp. It also gets race ready Brembo monoblock brakes and Bilstein coilovers, too, so road holding power is improved. Coupled with the NBR Competition visual pack, this is one mean Subaru.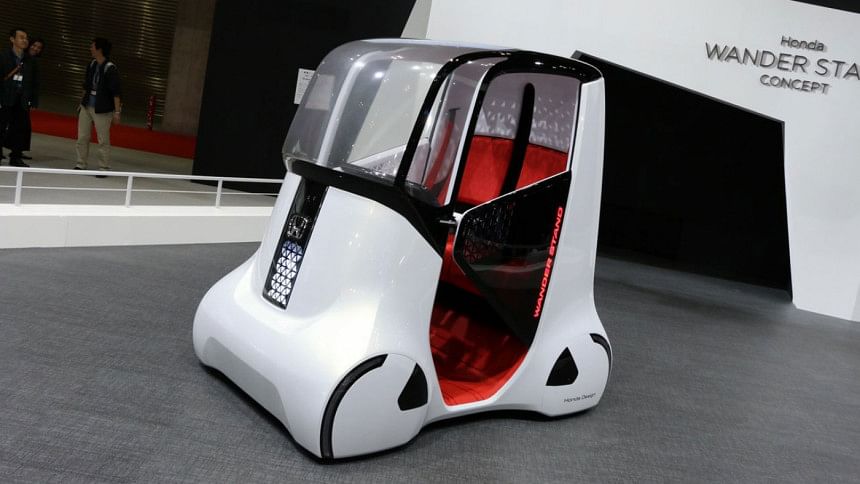 Honda Wander-Stand
To wanderstand the Wander-Stand, you have to first wanderstand the Japanese mentality for wandering around town and standing about. Sometimes the Japanese will wander over to a hotdog stand and order a hotdog, standing and eating it without wandering about because that's how the Japanese do. Imagine doing all of that wandering and standing inside a car, and you will wanderstand the Honda Wander-Stand.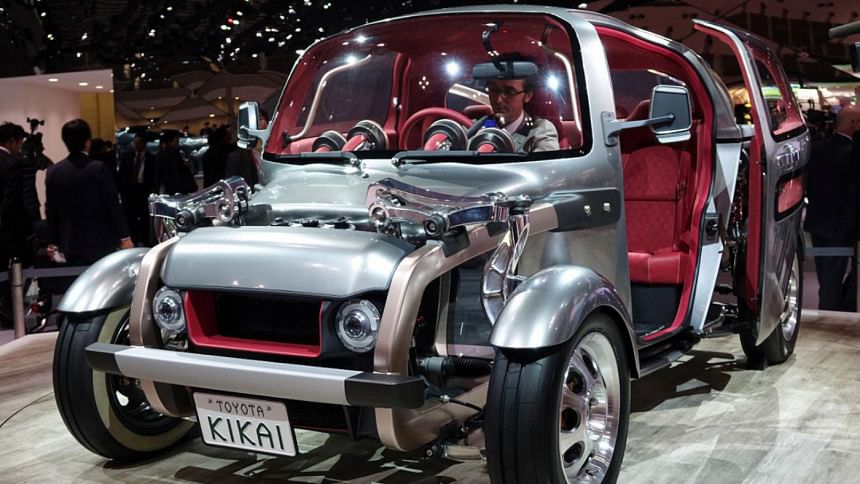 Toyota Kikai
It's a steampunk retro-styled hot rod from Toyota, with a special focus on making those moving parts visible. The Kikai has a whole bunch of see-through panels, on the sides, rear, front and bottom that allows you to see every major component doing its thing including the road rushing beneath you. It's a cool concept and we like the way it looks, although we're concerned about the privacy of the occupants.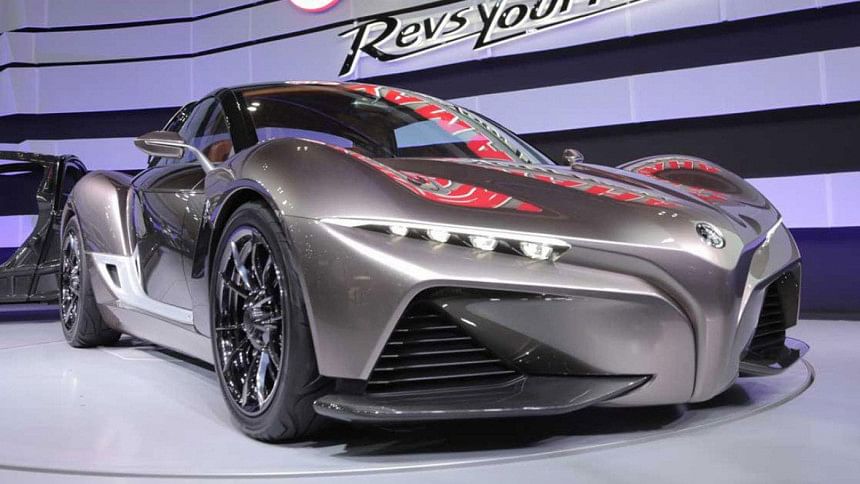 Yamaha Sports-Ride
You may be surprised by Yamaha building a sports car, but the link between Yamaha and the automotive world has always been strong. The Sports Ride uses a super geeky method of building body panels, using composite materials to a great degree. What results is a fluid, lithe sports car that has crazy aero, much alike a scaled down hypercar.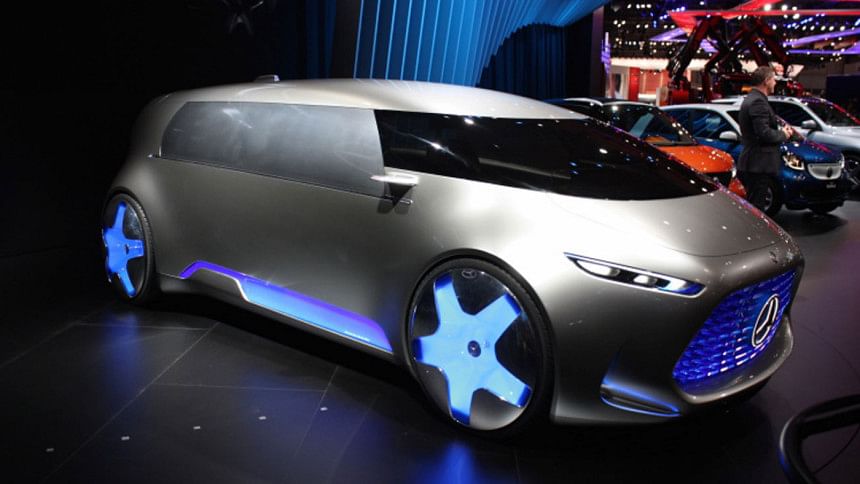 Mercedes Benz Vision Tokyo
Look away from the glowing neon wheels, sideskirts and grille – the Mercedes Benz Vision Tokyo is not supposed to be the blue-light district of the city as the name and a cursory glance at the car implies. It's a hydrogen fuel cell powered self-driving car, which actually looks pretty cool once you ignore the tacky lighting. It'll have a theoretical zero emissions range of 600 miles, although letting a car drive for 600 miles sounds a bit apocalypse inducing. It'll probably be plotting the downfall of the human race the entire time (and not entirely because its German).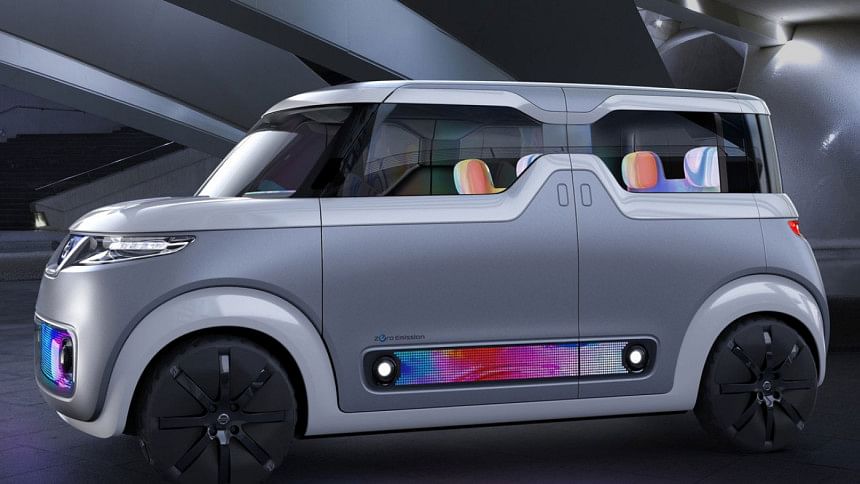 Nissan Teatro for Dayz
No it is not a doggie treat. The Nissan Teatro for Dayz literally means "Theater for Dayz" in Spanish, which  means it's a rolling theater…for dayz. What about nights? Apparently, that too. Every panel on the interior is a display, and the car has displays serving as the front grille and side strips, which you can personalize to whatever you desire. It still looks like a bloated doggie treat though.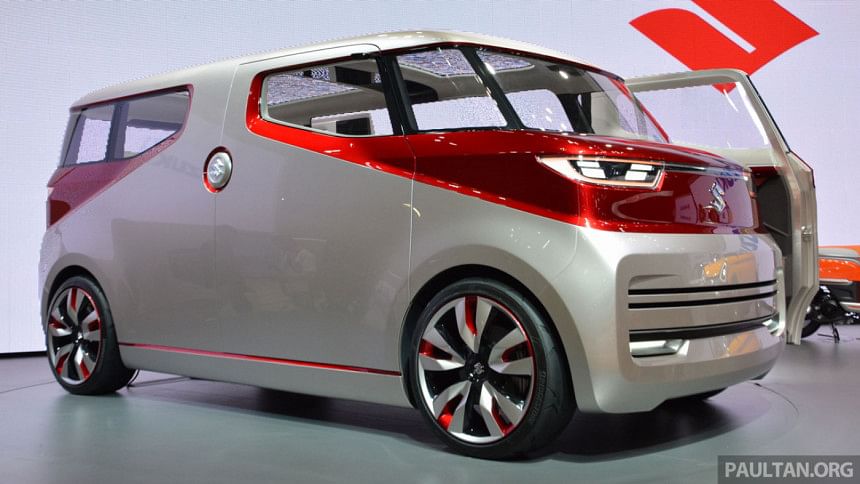 Suzuki Air Triser
It's like a VW Bus, and the MPV uses a similar concept to appeal to the camper-van and camping obsessed crowd (are there any of those people left in the world? Probably not). The show-trick of the Air Triser is the way it optimizes interior space, and it does it so brilliantly that we want Suzuki to bring it to production and liven up its hideously boring model range.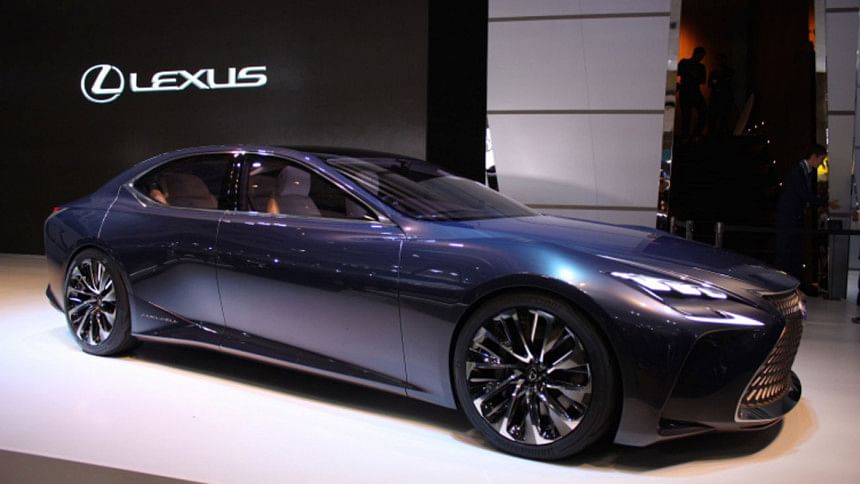 Lexus LF-FC
Another Lexus, another string of words attached to a vaguely exciting car. The LF-LC is a preview of what the Lexus LS could look like in the not-so-distant future, and gets a lavish dollop of the opinion dividing "L-finesse" design language that Lexus has started integrating into its models already. Do we like it? Only from the side.
Daihatsu NoriOri
It looks like a Bento box they serve you sushi in, with subway-train doors stuck to the sides. What it is supposed to be is yet another urban mobility solution from the Japs, one that maximises interior space by expanding upwards instead of sideways or lengthwise. It takes the cubist theme to the extreme, and strangely enough, we find it kind of cute.
Toyota FCV Plus
Hydrogen powaah is a big thing now, which is surprising because the more adaptable and easier to implement electric propulsion should have overshadowed the Hydrogen Fuel Cell tech by now. Toyota's FCV Plus is a funky urban solution, although its pretty unrealistic. Very few of the design elements will make it into production cars, but expect the FCV Plus' propulsion system to make an appearance in future versions of the Mirai.