HOT HATCH 3-WAY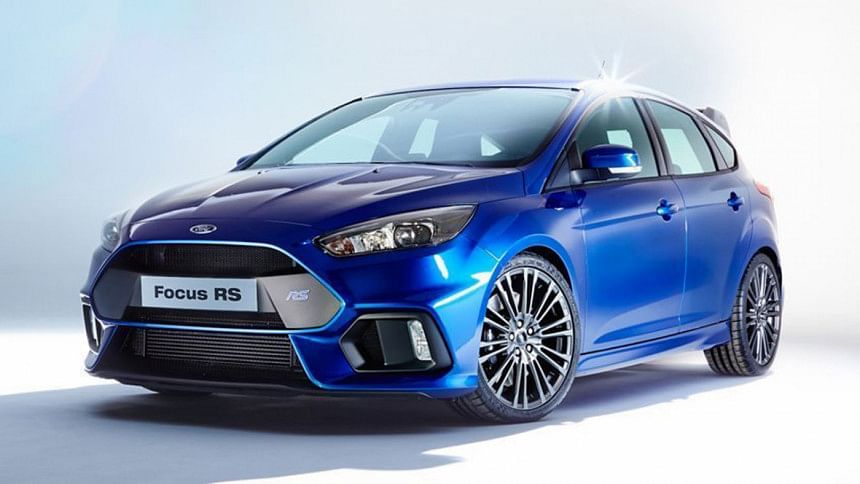 The concept of hot hatches has been stretched a bit too far it seems. There was a time when having a hot hatch meant zipping through the alleyways on three wheels with great front wheel drive and body dynamics. Firepower and the need for speed have changed it all.
Ford Focus RS - Over the last two years, a phenomenal development has been brewing across Ford's R&D plants across the globe. A dedicated team from Ford Performance got together and cooked up the third generation of Focus RS- and Ken Block is one of the main brains behind the development of this beast. Mind you, the last generation 2009 RS already had a round figure 300 HP, but it had FWD and lacked appropriate handling balance. This time around, they introduced the award winning Mustang sharing 2.3 litre EcoBoost 4 cylinder twin scroll turbo motor. Mated with a 6 speed manual tranny and a rally spec 4WD torque vectoring unit and aerodynamics trickery,  you can throw the mean looking RS into any corner or terrain and come out exactly the way you want to with ear shattering pops and burbles from the twin tail pipes. 345 BHP and 324 lb ft of torque; no wait, 347 lb ft for 15 seconds of over boost-that's how mental the 2016 Ford Focus RS is. For the first time in the history of hot hatches- there is a Drift mode. And it works. You want to be Ken Block? Get the new Focus RS. As much as we want this to hit Bangladesh, we also doubt it would ever happen. So much for a deshi Block.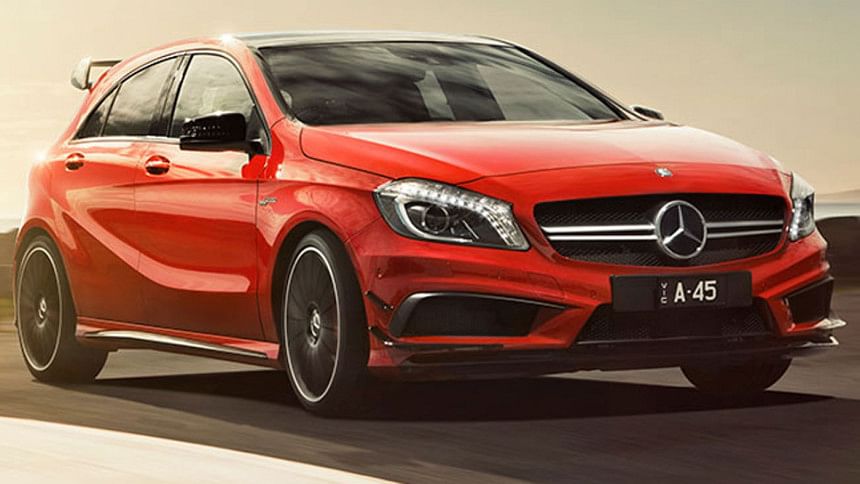 Mercedes Benz A45 AMG - Behold the mighty 2 litre four cylinder boosted engine of this little hatch that won the most powerful four cylinder production engine this year. I drove the sedan version (CLA45 AMG) equipped with this little devil of a power plant earlier this month and I can only imagine it should be a handful when stuffed into the smaller and lighter A45 AMG. Part time all-wheel drive & 355 BHP that does a 4.8 second 0-100 KPH sprint. However, we concluded in our CLA45 AMG piece that it (and the A45 AMG too for that matter) is perhaps not the best car to badge the AMG emblem with as it lacked certain hooligan character. Just because we love the three pointy stars so much, you shouldn't be surprised to see a lone A45 around soon.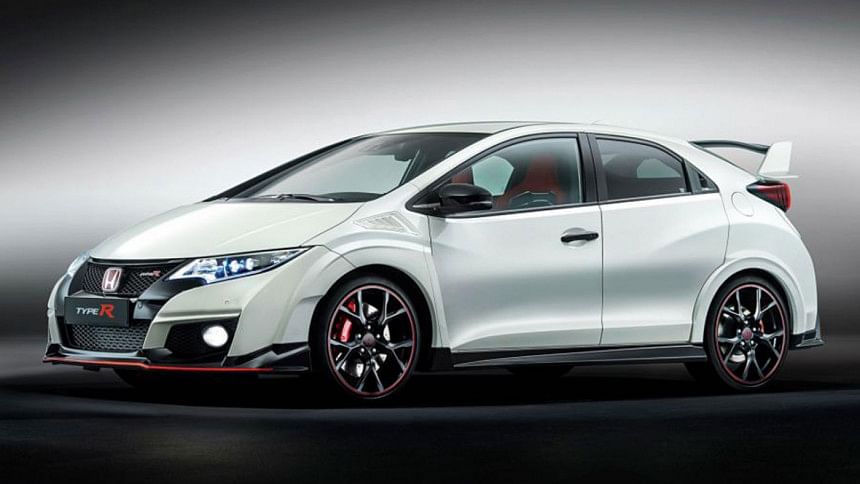 Honda Civic Type R - JDM power. That's what we all crave, and the high revving naturally aspired Honda has revolutionized history with the release of its 2016 Civic Type R. Eye piercing design, track spec handling with FWD, 6 M/T, 2 litre turbo 4 cylinder VTEC paowaaa to kill your adrenaline rush-306 BHP, 295 lb ft of torque, 0-100 KPH in 5.7 seconds. The engine may not have the VTEC step-change-scream of the 2.0 K20A N/A at 8,000 RPM, but it still charges hard at the top and gives enough mid range thump to battle the Euro competitors. You bet you can have this crazy little Honda for one third the price you would pay for the cars mentioned above, you can expect to have this on our shores as soon as Honda starts international deliveries. Official imports? Dunno. But grey imports, certainly.
But there's more 300 HP madness going on in the hatchery. Audi RS3's 363 HP does 0-100 in 3.9 seconds which is erm, supercar territory. BMW's last RWD hatch M135i has a 322 HP turbo straight six while Volkswagen's Golf R with almost 300 HP is perhaps the most balanced out of all. Check our online section for more on those.