2016 Honda JAZZ
When we say hatchback, we imply to the rear of the car being accessible from the back. Not always. The new Honda Jazz has taken the term to an exciting height- just look at it, it's an egg. There's no denying it, it sure does resemble one. But in all the fine ways. Eggs give us chickens and a lot of protein for the matter. So does the new Jazz.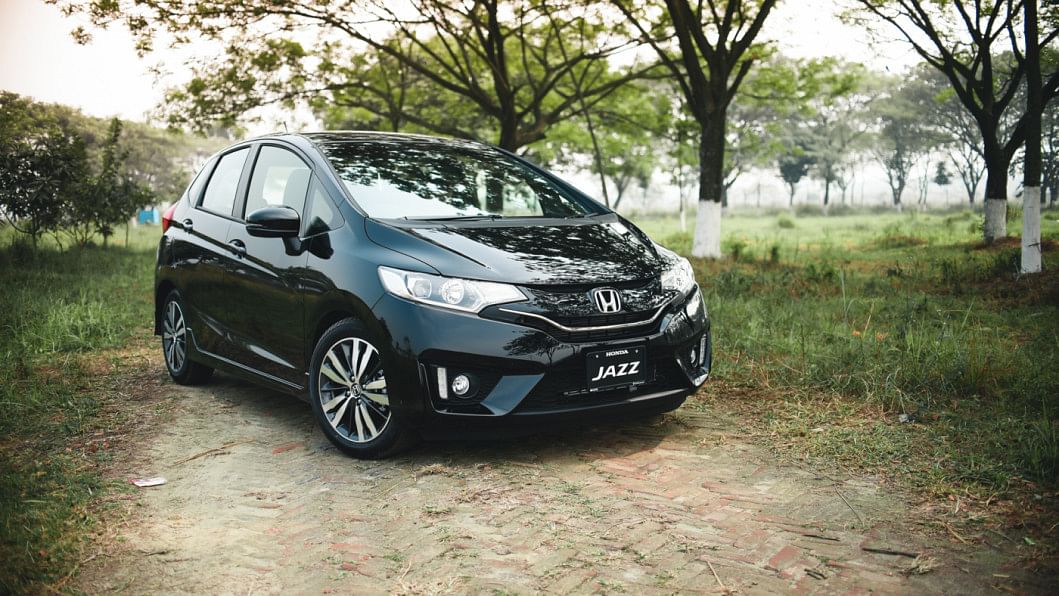 How eggy is it? 

The side profile will ascertain its eggy-ness. However, it has an aggressive nose with the new Civic design language in the front fascia - brilliant job, Honda. Love those sporty DRLs by the fog lamps. The exaggeratedly sloped windshield blends on to an inclined roofline, which tapers down to the Volvo-ish tail lamps embedded along the steep C pillar. Like all past Jazzes, the fender walls are high, this time with raked shoulder lines to accentuate the butch Honda intended to make it. The sexy side skirts and flared wheel arches add macho flavour. 
Does the Jazz have the punch to go with the butch looks?

1.5 liter i-VTEC four pot mated to an automatic here. How non-exciting is that. But worry not, because some Honda gizmo named Earth Dreams ensured optimum efficiency of this motor - it throws out a surprising 128 hp and 114 lb-ft of torque at 6,600 and 4,600 RPM respectively. Mind you, the weight of this hatch is a mere 1,050 kg; meaning the power to weight ratio is very similar to Toyota's Starlet GT Turbo/Glanza or a non-VTEC Honda CRX. Which is pretty darn good.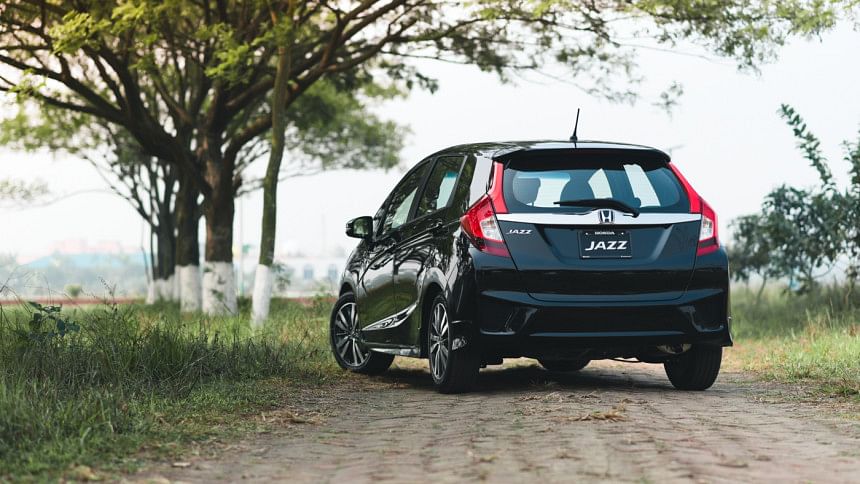 Them inside feels

Although Honda fan boys love it when their VTEC kicks in, there is no VTEC kicking in this little car for sure. But you can certainly kick in and chill inside the Jazz as there's plenty of leg room and head room alike. One of the notable changes made from the older 2nd generation is the slight increase in the wheelbase that stretched the passenger room up even further. The textured and contrast patterned fabric seats have the right balance of firmness and comfort to them. Nifty storages are all over the place for your convenience including hidden USB ports and front/rear arm rest. The best part of the cabin has to be the multi-foldaway seat options that you can tailor to your desire - from a suitcase to a sacrificial goat - you can carry almost anything. 
More on handling, specs, verdict on next page
The instrument cluster has the basic dials with a large speedo and smaller tacho and fuel gauges. Honda prompts you to drive economically by cleverly glowing the dials green every time you take the right foot off the throttle, otherwise a nonchalant blue. The entire center console is a large touch panel with a 7" touch screen (with audio/sat-nav/Bluetooth) and climate controls integrated in it. Looks OCD level neat, but tricky to use while driving. It also has cruise control, which is absolutely pointless in our country. But it does have something we all fancy- paddle shifters.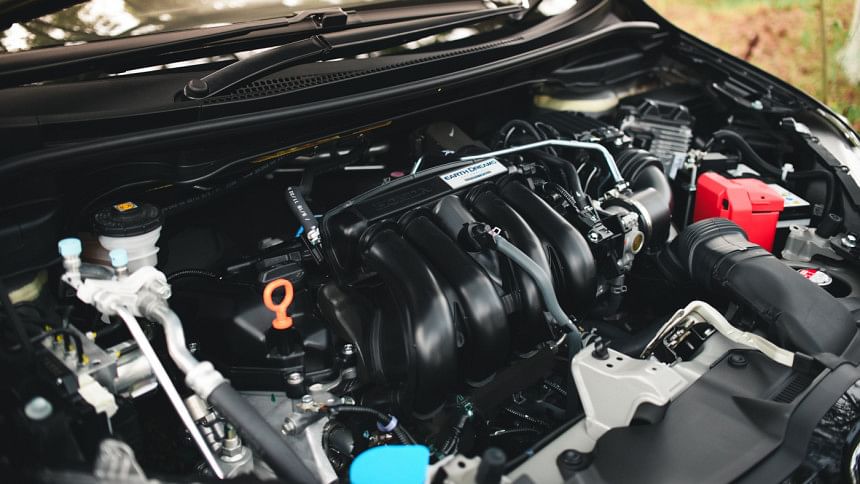 What can you do with the paddle shifters?

Flap them around of course. In the crowded Airport Road, I chucked the gear lever to S and dabbed on the right foot to check out that 128 hp. The CVT didn't hinder in adjusting itself to the lower gears at all- within a fraction of a second we were shooting past other cars. Very impressive. To take control of things, I flicked the paddle shifter down after slowing down over a bump. Full throttle from naught and the rpm needle shoots almost synced with the speed needle. Speed climbs faster than I expected and I had to shift to the successive gears soon after. At every high rpm shift around 5,000 +, you will notice the motor groans and wants to be shifted earlier. The CVT box with its short ratios is great at saving fuel and making the car brilliantly efficient, but what it lacks is the true feel of a sporty hatch. 
But you can certainly flick down a gear and lurch the car at mild corners, and the car will give you a bit of adrenaline G force rush, yet not show much body sway. Suspension is great and so are the four disc brakes.
SPECS
Category: Subcompact

Engine: 1.5 liter 4 stroke DOHC i-VTEC (128 HP, 114 lb-ft torque)

Transmission: Earth Dreams CVT, paddle shifters for manual control

Brakes:  Ventilated discs front, Solid discs rear,  ABS,  Brake Assist, Traction Control. 

Suspension: Front struts, rear axle torsion beams, gas pressurized shock absorbers

Features and options: Cruise control, steering wheel mounted audio controls, keyless entry, push start,  AM/FM/CD,  7-inch touch screen, USB, Bluetooth, hands-free telephone system, SRS Airbags.

Price: 26.5 lakh taka. 

For details, contact DHS Motors Limited. 

 
VERDICT

This unassuming little hatch will thrash other mundane family vehicles plying the roads. Groaning CVT, but with the right paddle shifting in S mode, your face will light up. Or you can just sit back, relax and enjoy the eco ride.
Photos: Rahin Sadman Islam