Apple and Google tech rolling out to mainstream motors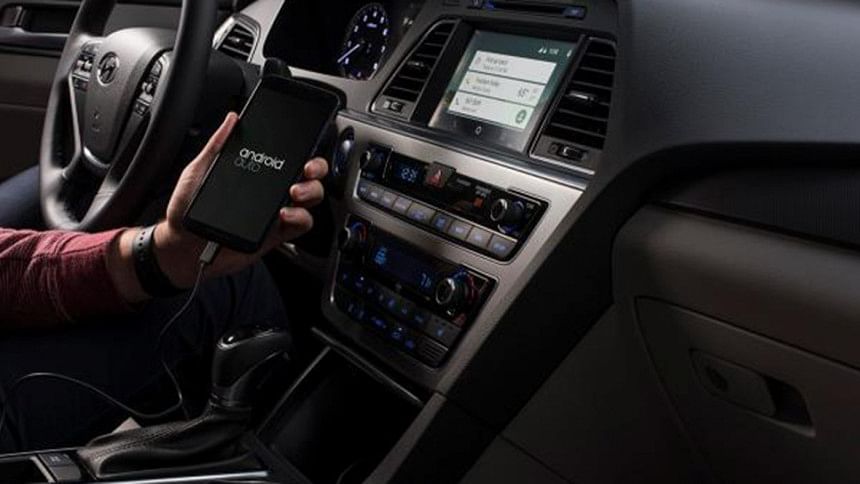 A year after both Apple's Car Play and Google's Android Auto in-car smartphone connectivity systems were announced, the technologies are finally arriving in mass-market cars.
Hyundai
In June, Hyundai became the first car company to start rolling out Android Auto on its production vehicles, starting with the current generation Sonata but promising to bring the system to the rest of its model range in the near future.
However, this week it went one better by offering existing Sonata owners the chance to download and install Android Auto themselves, via its myhyundai web portal.
"This is the first time we've made a software upgrade available using the MyHyundai portal," said Michael Deitz, senior group manager of Connected Care, Hyundai Motor America. "Sonata owners can add more value with Android Auto in an easy-to-do upgrade that takes less than an hour. Hyundai is continuing to offer the best user experience possible by leveraging its MyHyundai platform, so customers have the option to update their car -- their way."
To work, the Sonata will need to have the 8-inch touchscreen display as an option and the company has even posted a 'how to' video to YouTube.
Volkswagen
On Wednesday, VW confirmed that its 2016 model year cars will support Android Auto, Apple Car Play thanks to a heavily upgraded infotainment platform -- MIB II. The system uses something the company calls App Connect which means that as well as Apple's and Google's systems, new VWs will also be able to connect to a Bluetooth enabled smartphone via Mirror Link, an agonistic system that works across brands and ecosystems.
"As the people's car brand, we knew that it was important to democratize these technologies across the Volkswagen line-up, with features like App-Connect ensuring that more consumers can integrate their smart devices in a wide range of trims on virtually every model the company sells," said Michael Horn, president and CEO Volkswagen of America, Inc.
Honda
When the 2016 Honda Accord goes on sale in the US in the coming months, it will offer owners both Android Auto and Apple Car Play so that they don't have to worry about which smartphone ecosystem they prefer when choosing which car to buy.
"Customers want their vehicles to be more intelligently integrated with their smartphone-powered lives, and we are committed to delivering that experience starting with Accord," said John Mendel, executive vice president of the Automobile Division, American Honda Motor Co., Inc.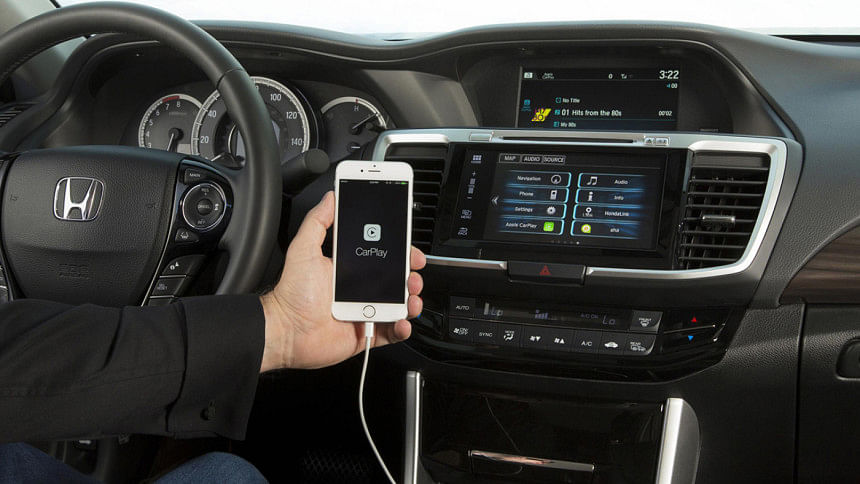 GM
From this summer, new Cadillacs specified with the CUE infotainment system will support Apple Car Play and the company has pledged to integrate Android Auto into the system before the end of the 2016 model year.
GMC's Canyon, Yukon and Sierra support Apple Play from this summer too and some Sierra models will also offer Android Auto support but the feature won't be rolled out beyond the model until the end of the year.