SC upholds HC order staying trial proceedings of 5 cases against Dr Yunus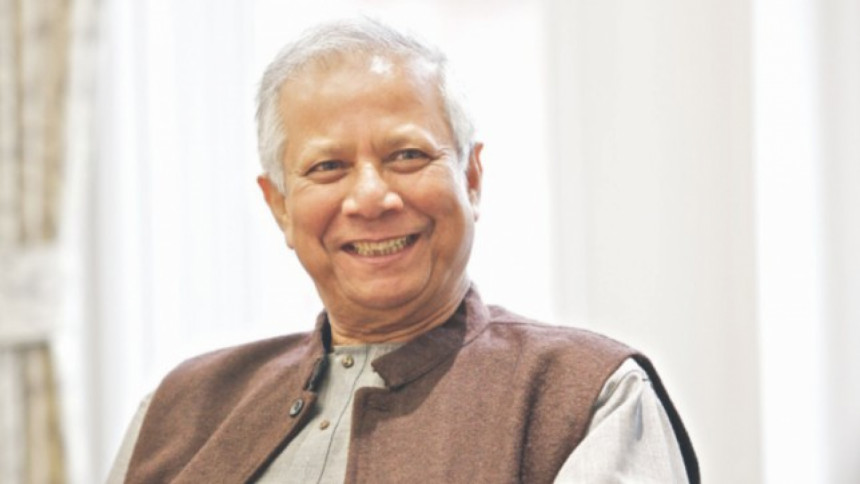 The Supreme Court today upheld the High Court orders that stayed trial proceedings of five separate cases filed against Nobel Laureate Dr Muhammad Yunus over sacking five employees of Grameen Communications.
The Appellate Division of the SC, however, asked the HC to hear and dispose of the rules issued questioning the trial proceedings of the cases as early as possible.
A three-member apex court bench headed by Justice Muhammad Imman Ali issued the orders after disposing of five separate leave to appeal petitions filed by the state challenging the HC orders of stay.
Deputy Attorney General Amit Dasgupta moved the state's leave to appeal petitions, saying that the petitions upon which the HC has stayed the trial proceedings of the cases against Prof Muhammad are not acceptable.       
Mustafizur Rahman Khan, a defence lawyer for Prof Muhammad Yunus, told The Daily Star that the five employees used to work for Grameen Communications on a contract basis.
"As their contracts were not renewed, they filed five separate cases with a lower court in July last year against the company's Chairman Prof Muhammad Yunus and a few others," he said, adding that the former employees claimed that they were terminated as they wanted to form a trade union.
Following five separate petitions filed by Dr Muhammad Yunus, the HC in March this year stayed the trial proceedings of the cases and issued five separate rules asking the state to explain why the proceedings of the cases should not be scrapped.
The petitions filed with the HC said only the directorate of labour can file such cases under the labour act and no individual can file such cases against his client, Mustafizur Rahman said.
The lawyer said as the Appellate Division has not interfered in the HC's stay orders and the trial proceedings against Dr Yunus will remain halted.   
Prof Muhammad Yunus is on bail in all cases against him, the lawyer added.