Labour court acquits Dr Yunus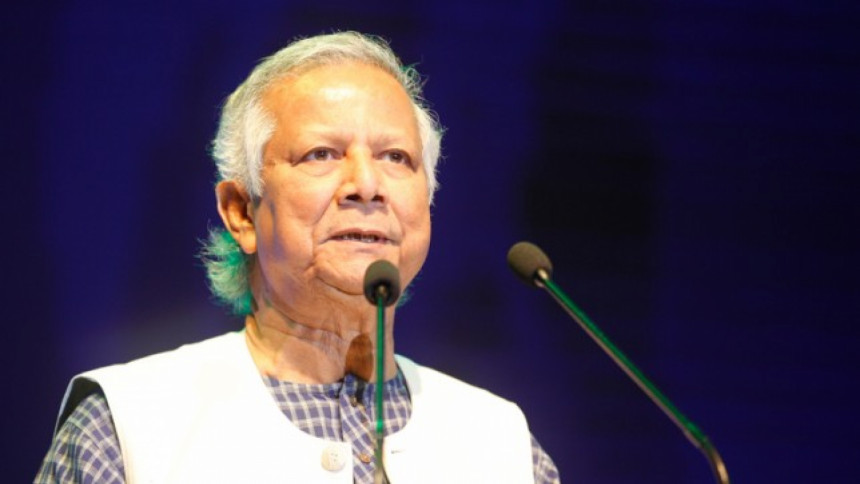 A labour court in Dhaka has acquitted Nobel Laureate Dr Muhammad Yunus and three other top officials of Grameen Communications from charges of violating labour laws.
Rahibul Islam, chairman of the Third Labour Court in Dhaka, on February 20 disposed of the case after they sought acquittal of the charges and admitted non-compliance with the Bangladesh Labour Act.
Through his lawyer, Dr Yunus promised before the court that he would follow the law and avoid such offences in future.
The three others -- Managing Director Naznin Sultana, Director Abdul Hai Khan and Deputy General Manager Gouri Shankar Sarkar -- also appeared before the court and submitted separate petitions seeking acquittal on grounds that they would not violate any labour rules.
Case records show the four were each fined Tk 7,500 and those were all paid by February 25.
On January 26, the Third Labour Court granted bail to Dr Yunus in the case after he surrendered before it. It also exempted him from personally appearing in the case then.
Earlier on January 5, Labour Inspector Tarikul Islam -- of the inspection for factories and establishments department -- filed the case with the court against the four, bringing allegations of violating 10 provisions of the labour act.
Dr Yunus is now on bail in five other cases filed over sacking five employees of Grameen Communications.