Noakhali welcomes Aung San Suu Kyi in Bhasanchar
She doesn't eat and immediately leave and we love her, a resident says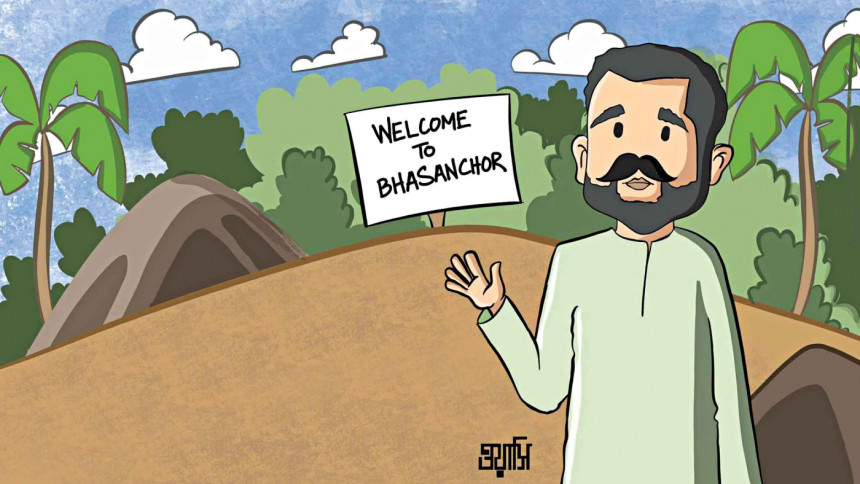 How Suu Kyi lost her power, or whether she has or not, is not the concern at the moment for us, the most hospitable people in the history of the universe.
All the country cares about at the moment is providing shelter. If anyone has lost their home and is not already a citizen or hasn't been "stranded" here for years, then we have a home waiting for you.
Our main concern has always been to provide shelter to those who have no other place to go.
So, in this vein, Aung San Suu Kyi is on our list to be the latest person to get 'shelter-service'.
While searching for a suitable shelter for this 'peace-loving' lady, genius struck our champions of humanity. "Why fear when Noakhali is here?"
Minister of Humanity Tabrez Alam told media persons, "Let her come here. If we could provide shelter to her fellow countrymen, would it be a burden if we add another 'homeless'?" he added.
Later, people from Noakhali also agreed that they would welcome Suu Kyi, a homeless and powerless woman. Spokesman of Noakhali said in an official statement, " We are ready to welcome Suji. Just like Rohingyas, Suji deserves our help. We have an unused home in Bhasanchar. I think Suji would live here happily," the spokesperson said after which he ate a biscuit and left immediately.
While asked about what privileges Suu Kyi would enjoy here, the spokesman said, "We will make a road for her straight to the colony of Rohingyas. She will be able to go there, chat with them and enjoy her time. The Rohingyas always talk about her, so they must love her."  Funds are even being raised to buy a cow and a goat for Suu Kyi.