Rangpur city polls: HC clears way for BNP candidate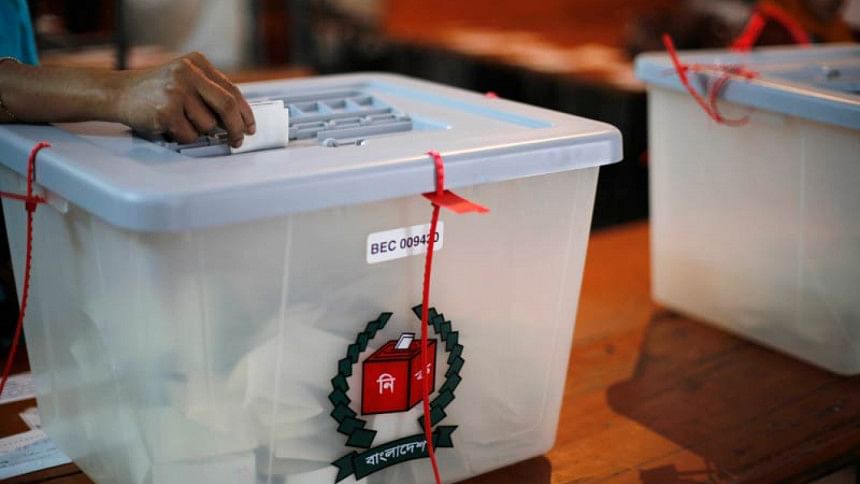 The High Court today cleared the way for BNP mayoral candidate Kawsar Zaman Babla to contest Rangpur City Corporation election to be held on December 21.
The bench of Justice Salma Masud Chowdhury and Justice AKM Zahirul Hoque dropped from the hearing list a writ petition filed challenging the legality of the candidacy of Rangpur city BNP's Vice President Kawsar.
Sonali Bank filed the writ petition with the HC seeking its order upon the Election Commission to suspend his candidature on charge of loan default.
Earlier on November 26, the returning officer of Rangpur accepted the candidacy of Kawsar and allowed him to contest in the Rangpur City Corporation elections for the post of mayor.
The Sonali Bank the same day submitted a petition to the returning officer to cancel his candidature on charge of loan default but the petition was rejected.
Then, the bank appealed to the divisional commissioner of Rangpur challenging the returning officer's decision but the official also rejected the appeal on November 30 and allowed him to contest the election.
Recently, Sonali Bank authorities filed the writ petition with the HC challenging the legality of divisional commissioner's order.
Kawsar's lawyer barrister Bodroddoza Badol told reporters that there is no legal bar for his client to contest for the post Rangpur City Corporation mayor following the HC order.