'People confused whether AL a democratic party'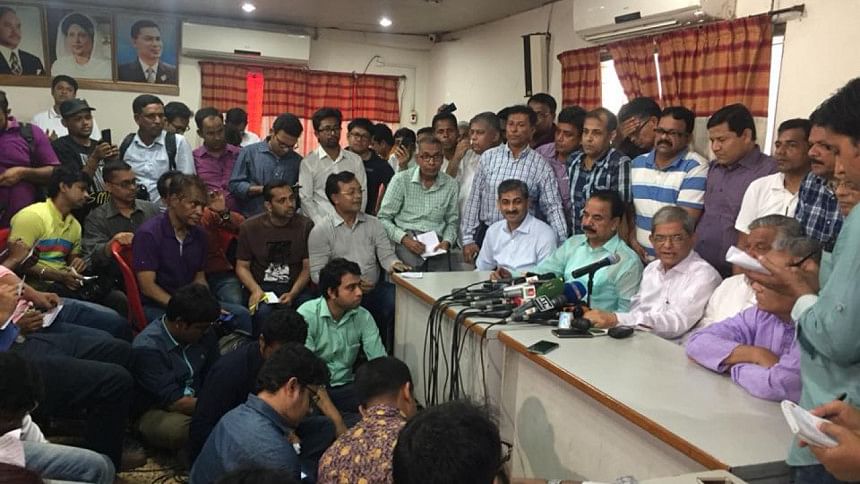 The way the government is running the country raises confusion whether Awami League is a democratic political party, the BNP secretary general said today.
"It is not possible for any democratic party to destroy democracy in the country," Mirza Fakhrul Islam Alamgir said at a press briefing at party's Nayapaltan office around 12:30pm.
People should fight to restore democracy of the country as it is not the responsibility of the government alone, the BNP leader said.
This is the first time Fakhrul was addressing a press conference since he was released from hospital.