Deaths in Mohammadpur AL Infighting
Jubo League leader bailed hrs after arrest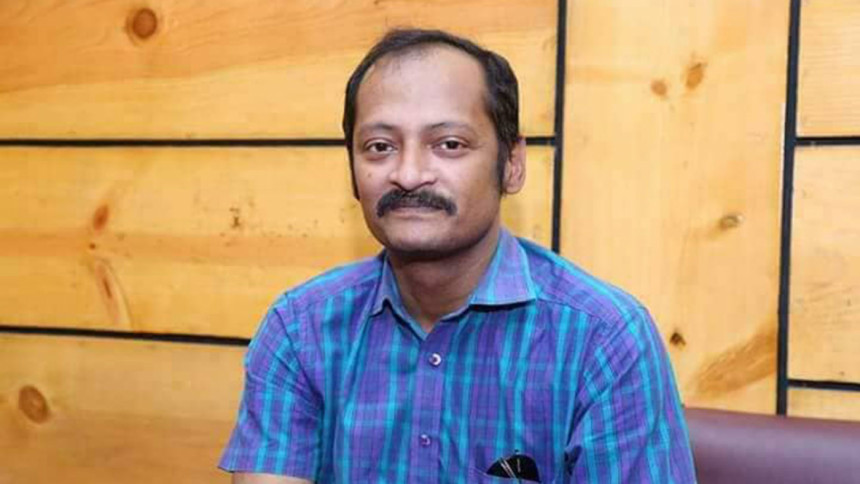 A Jubo League leader received bail hours after he was picked up in connection with the deaths of two teenagers in Saturday's intraparty feud in Mohammadpur.
Arifur Rahman Tuhin, convener of Jubo League's Adabar Thana unit, was arrested on Saturday night in a case filed under section 304 of the Penal Code by one of the deceased's father.
The case brought culpable homicide charges accusing 20 to 25 unnamed persons, said Jamal Uddin Mir, officer-in-charge of Mohammadpur Police Station.
Meanwhile, families of both the victims alleged that they were offered compensation in order to reach a compromise over the deaths.
Tuhin was produced before a Dhaka court with a five-day remand prayer yesterday. However, Metropolitan Magistrate Debdas Chandra Adhikary rejected the remand prayer and granted him bail.
The two teenagers -- Mohammad Sujon, 19, assistant of a mason, and Arif Hossain, 16, a printing press worker -- were run over and killed by a pickup fleeing an attack allegedly by Tuhin's men near Nobodoy Housing Lohar Gate area.
Armed with hammers, sharp weapons and brickbats, the attackers swooped on the supporters of AL leader Sadek Khan in Shampa Market, Sunibir Housing and Adabar 10 and 12 areas, leaving at least 25 injured.
The incident happened as Sadek's motorcade was about to go to a party office to buy nomination paper, said witnesses and his supporters.
Sadek's men blamed supporters of Tuhin, who they claim is an associate of Jahangir Kabir Nanak -- another AL MP aspirant in the same constituency -- for the attacks.
However, both Nanak and Tuhin rejected the allegation.
Contacted earlier, Nanak said he had nothing to do with the incident.
Although several AL leaders said the victims were party supporters, many other teenagers, who were about to join Sadek's motorcade, claimed that all of them were hired for Tk 300 each for yesterday's programme.
COMPENSATION FOR A COMPROMISE
Families of both victims claimed that Commissioner of ward 33 Tarekuzzaman Rajib asked them to meet after burial to talk about compensation.
"Commissioner Rajib said that what was gone was gone. It was an accident. We can't get them back. He said that he would help get compensation for the loss," Mohammad Nagar, a cousin of the deceased Arif, told The Daily Star.
Similarly, Sujon's uncle Riaz Haji said the commissioner had also assured them of compensation and asked them to meet after the burial.
"We will seek compensation," he added.
Sujon was the sole earning member of a five-member family, with whom he used live with in a tin-shed house on road no 10 of Nabinagar housing. His father Ruhul Amin and an elder brother are both intellectually disabled.
However, Rajib denied the allegation and claimed the families came to him for help as they were from his hometown at Lalmohon in Bhola.
"The families are poor and they came to me. Jahangir Kabir Nanak gave them the expenses for medical and burial costs."
Asked about compensation, he said, "The local MP may give them some financial assistance. As a local MP, he [Nanak] generally helps when any poor person dies in the locality. This is aid, not any compromise."