Ershad admitted to CMH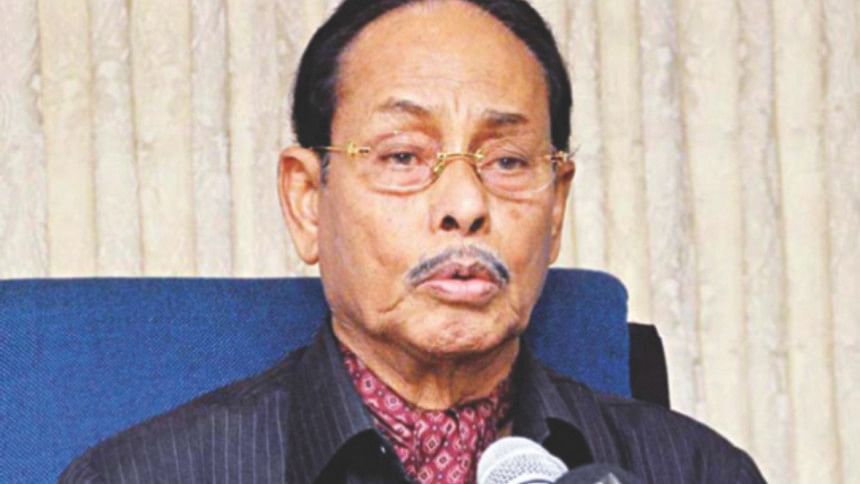 Jatiya Party Chairman HM Ershad was admitted to Dhaka Combined Military Hospital (CMH) today due to old-age complications.
Ershad, who is also the leader of the opposition in parliament, is now being treated at the Intensive Care Unit (ICU) of the hospital, Ershad's press secretary Shunil Shuvo Roy told The Daily Star.
He has been suffering from fever since this morning. Earlier on Tuesday, he went to the hospital for regular health checkup, Shunil said.
The JP chief has been suffering from serious ailments for the last nine months. He also went to a Singapore hospital after the national election.
Ershad attended only one sitting of the maiden session of the 11th parliament formed through the December 30 election. He didn't attend the second session of the parliament due to serious physical ailments.
He last appeared at a public gathering at an Iftar Mahfil programme at Westin Dhaka.
Meanwhile, in a party statement, GM Quader, the acting chairman and also the younger brother of Ershad, said that the latter's condition was stable.
Quader also sought blessings from the countrymen for Ershad's quick recovery.