Ershad's health condition remains unchanged: GM Quader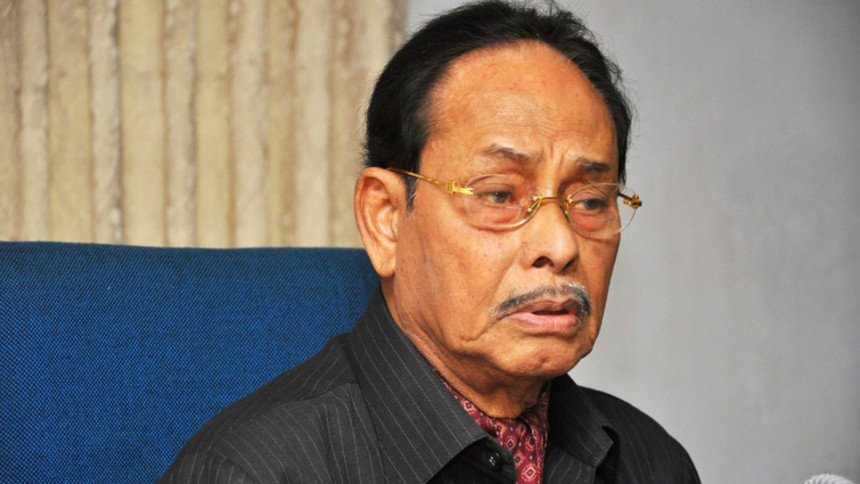 -- Not out of danger considering age, health issues

-- Kidney infection spreads

-- Condition not suitable for shifting abroad  

-- GM Quader says at press briefing at 1pm

-- Urges not to spread rumour

-- Opened eyes when AL leader Quader, he visited him
The condition of Jatiya Party Chairman HM Ershad, who is now undergoing treatment at the Combined Military Hospital (CMH) in Dhaka, remained unchanged, his brother GM Quader said today.
"His lungs Infections have eased but the kidney is in serious condition. His overall condition remains unchanged," GM Quader told The Daily Star.
Asked whether he will be put on life support, GM Quader said Ershad is not in such a bad condition for which he needs life support.
Ershad, now 89, was given oxygen support as his health condition deteriorated again on Sunday.
Yesterday evening, Quader, also the party acting chairman, said his brother was given oxygen support due to respiratory problem as his lung infection worsened. 
On June 27, Ershad was admitted to Combined Military Hospital (CMH) in Dhaka. He was being treated there for several infections.
Over the last nine months, the former military ruler has been suffering from various health-related issues.