Ershad's condition unchanged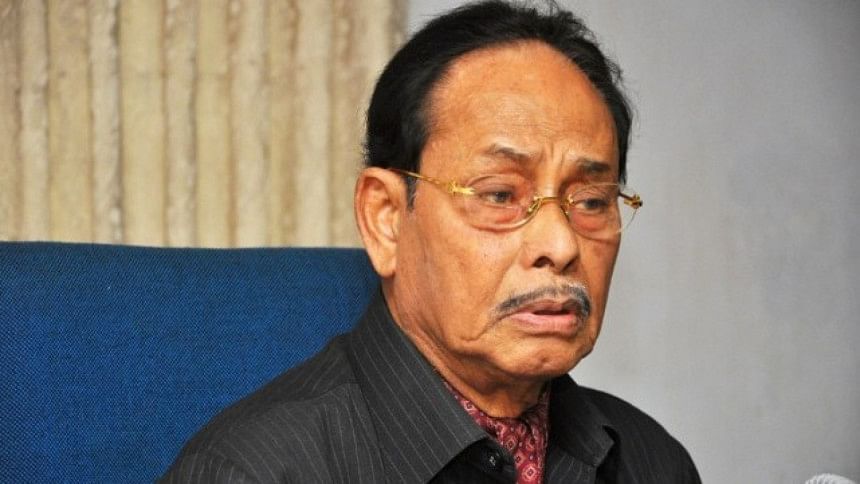 The health condition of ailing Jatiya Party Chairman HM Ershad has remained unchanged, the party's acting chairman GM Quader said in a press release today.
"His condition has showed some improvement. If the improvement continues, he will recover soon," he said.
"Ershad is receiving world class treatment at Dhaka Combined Military Hospital (CMH). He is on dialysis and is given mechanical ventilation," Quader said.
The acting chairman also expressed gratitude to the people who donated blood for Ershad.
The party's Secretary General Mashiur Rahman Ranga urged people not to be misled by the rumours circulating in social media regarding Ershad's illness, the press release read.
Ershad, now 89, was admitted to CMH on June 26 and kept on oxygen support since June 30.
The former military ruler has been suffering from various health-related issues over the last nine months.