Ershad's condition unchanged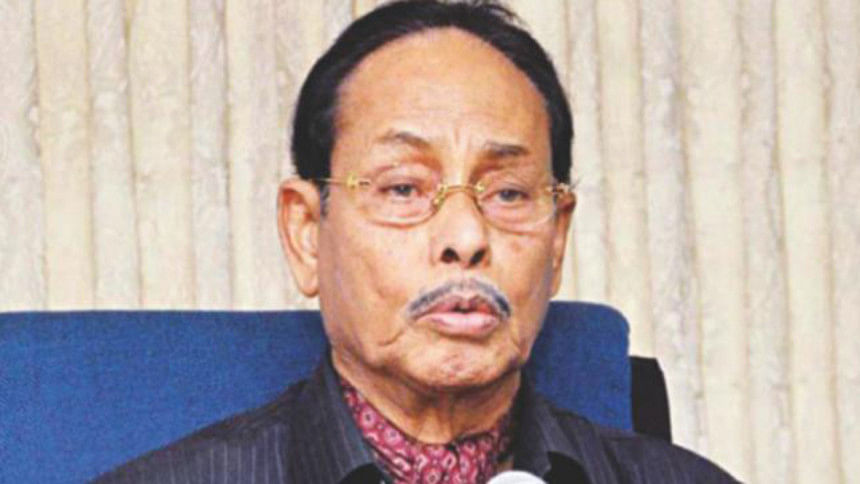 The health condition of ailing Jatiya Party Chairman HM Ershad has remained unchanged, the party's acting chairman GM Quader said today.
Ershad has been on dialysis for the last two days and given mechanical ventilation, he said quoting doctors at Dhaka Combined Military Hospital (CMH).
"Doctors are optimistic that Ershad might get well with better treatment but he is not yet out of danger," Quader, the younger brother of Ershad, said while briefing reporters at the party's Banani office this noon.
Replying to a query, Quader said, all of the medical reports have been forwarded to doctors at Singapore but the specialists have discouraged to send him there (Singapore) as Ershad has been on life support.
GM Quader sought blessings from all for his brother's quick recovery.
Ershad, now 89, was admitted to CMH on June 26 and kept on oxygen support since June 30.
The former military ruler has been suffering from various health-related issues over the last nine months