Dr Kamal Hossain dissolves Gonoforum central committee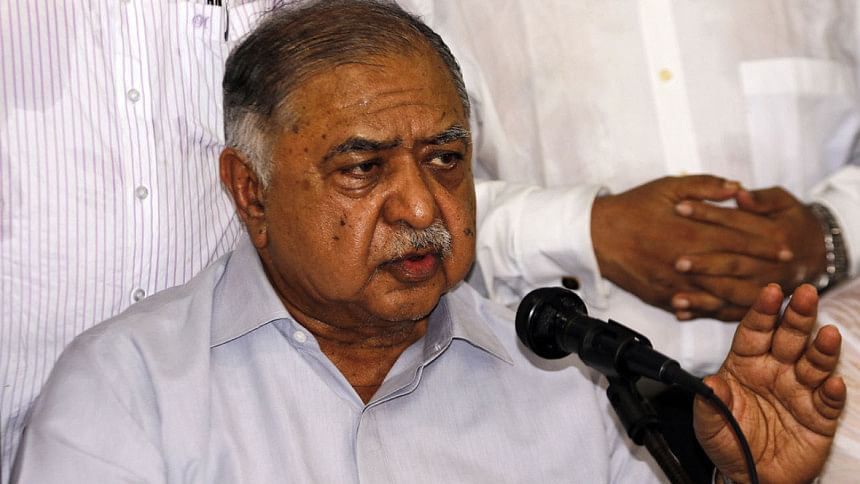 Gonoforum President Dr Kamal Hossain today dissolved the party's central committee amid expulsion and counter-expulsions by a section of party leaders.
Kamal Hossain, however, formed a two-member convening committee of the party to perform all political and organisational activities of the party.
Dr Kamal is the president of the convening committee while Reza Kibria has been made general secretary, said a press release signed by Dr Kamal Hossain.
Names of other members of the convening committee will be announced by this month and it will be able to exercise all rights enshrined in the party charter, added the release.
However, all committees of district, upazila, union and ward levels will remain intact.
The conflict among the party's leaders took a serious turn as two groups expelled each other from the party by issuing press releases without approval of the party president.
Dr Kamal said lack of organisational discipline has become visible due to irresponsible attitude of some party leaders. 
Under the circumstances, he dissolved the central committee, he said.