Mansur expelled for breaching party policy: Gonoforum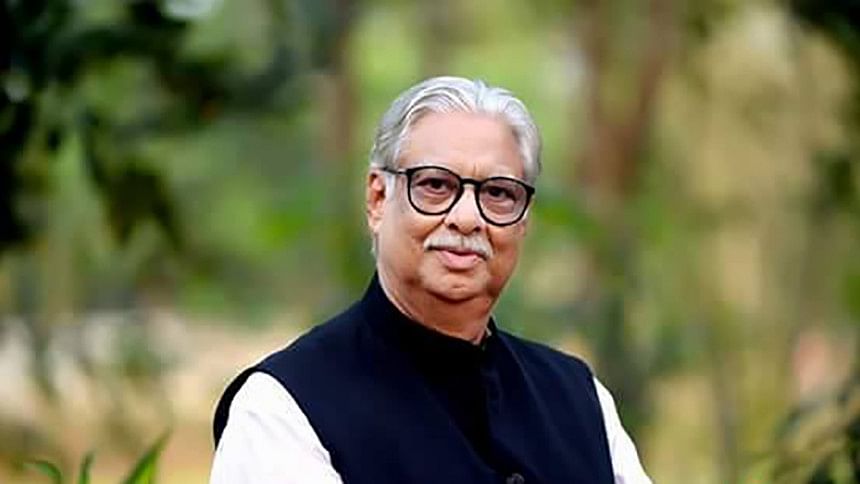 Gonoforum today expelled Sultan Mohammad Mansur for taking oath as a member of the 11th parliament violating the party's discipline and political principle.
"We expelled Sultan Mohammad Mansur from Gonoforum for his activities against the party, its policy, ideas and anti-people activities," said a later that was sent to Mansur this evening.     
Sultan Mohammad Mansur has been expelled from all levels of the post in the Gonoforum including primary membership and steering committee of the Jatiya Oikyafront, the letter, signed by Gonoforum General Secretary Mostafa Mohsin Montu, said.
Gonoforum and Oikyafront think that Mansur has stamped down their movement of restoration of democracy and retrieving the people's voting rights by taking oath as a member of the parliament, the later reads.
A good number of leaders and activists of the Jatiya Oikyafront have been arrested and implicated with false and politically motivated cases while houses of many of them have been set on fire, it said.
Besides, the Oikyafront has been demanding for a fresh election rejecting the farcical December 30 national one.
"We, the countrymen are upset and frustrated as you (Mansur) took the oath though the ruling quarter did not take any initiatives to get rid of the national crisis," the later reads.
Monsur contested the from Moulvibazar-2 and won the seat with BNP's electoral symbol 'paddy sheaf' under the banner of Jatiya Oikyafront.
Earlier in the morning, he took oath as a member of the parliament. Speaker Dr Shirin Sharmin Chaudhury administered him oath at Jatiya Sangsad.
He has gone outside the decision of his party Gonoforum and its greater political alliance Jatiya Oikyafront to take oath as a lawmaker.
The other lawmaker-elect of Gonoforum Mokabbir Khan did not take oath.
DEBATE OVER THEIR JOINING THE JS
The two Gonoforum lawmakers-elect on Saturday wrote to the Speaker expressing their willingness to take oath on March 7.
Senior Gonoforum leaders said they would take all kinds of actions against the two leaders if they took oath disobeying the party's decision.
Just around a month before the national election, the BNP, the Gonoforum and some other political parties had formed Jatiya Oikyafront.
Oikyafront leaders, including Dr Kamal Hossain, boycotted the eleciton results and called for a new election.
The BNP won only six seats against 289 by the ruling Awami League-led Grand Alliance.
All the six MPs-elect of BNP decided not to join the Jatiya Sangsad.
Talking to this newspaper, Sultan Monsur earlier said Dr Kamal knew about their oath.