'Isolated' Dhaka, entry points lay barren
Virtually nothing was entering Dhaka city in a complete change of the usual scenario as law enforcers tightened security measures in a bid to prevent BNP men from gathering in Dhaka ahead of the politically significant graft verdict of BNP Chairperson Khaleda Zia.
The entry points to Dhaka city were almost barren and the long-haul bus stands void, next to significantly empty Dhaka city which is believed to be out of concerns for the verdict.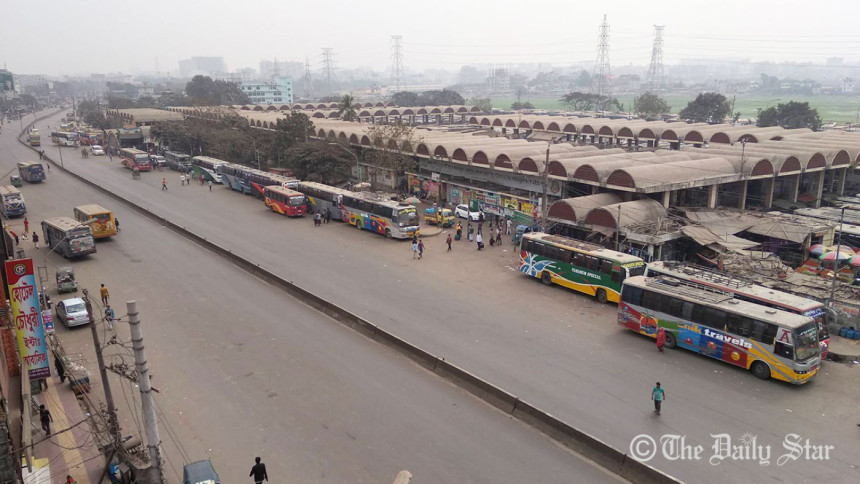 Our correspondents in Gabtoli and Jatrabari, two key entry points to Dhaka city, says the points were seemingly barren. No buses were coming in or going out from Dhaka city.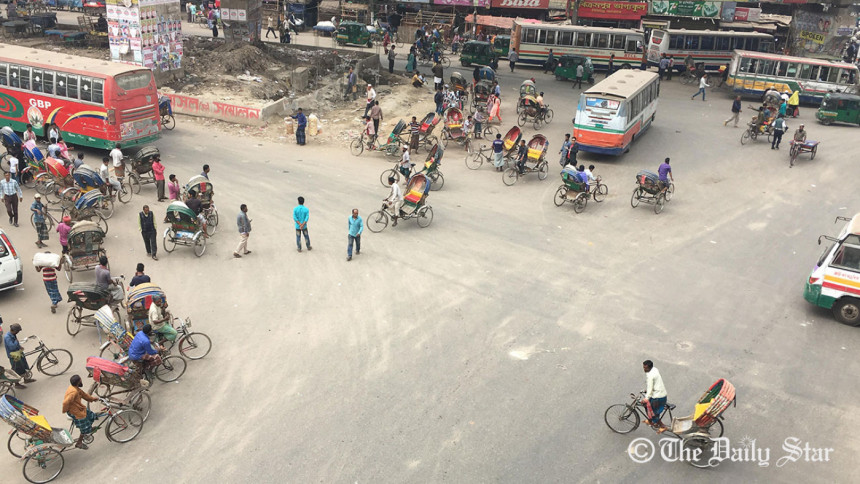 An owner of a private bus service on Dhaka-Satkhira route told The Daily Star on condition of anonymity that police instructed them to stop bus services since last night.
Shyamoli Paribahan, one of the largest private bus operators, told The Daily Star they would not operate any bus today, claiming they did not receive any instruction for halting the bus services.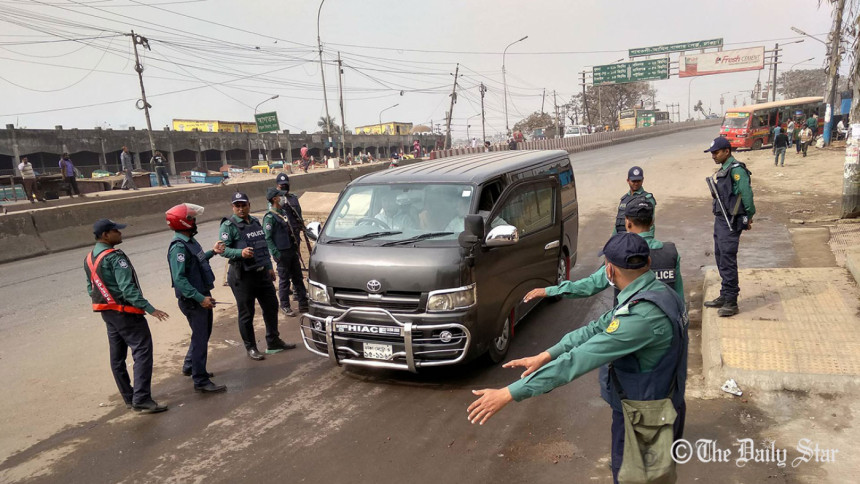 Also, law enforcers had installed makeshift check points there, and also across several other points in Dhaka city.
Police were seen carefully frisking vehicles and people at those check posts.
In overall, armed members of Bangladesh Police, elite force Rapid Action Battalion (Rab) and other agencies are guarding key strategic points all throughout the capital, and especially Bakshibazar where a makeshift court will deliver the graft case verdict.