BNP declares protest Friday, Saturday
Terms trial, verdict contrary to constitution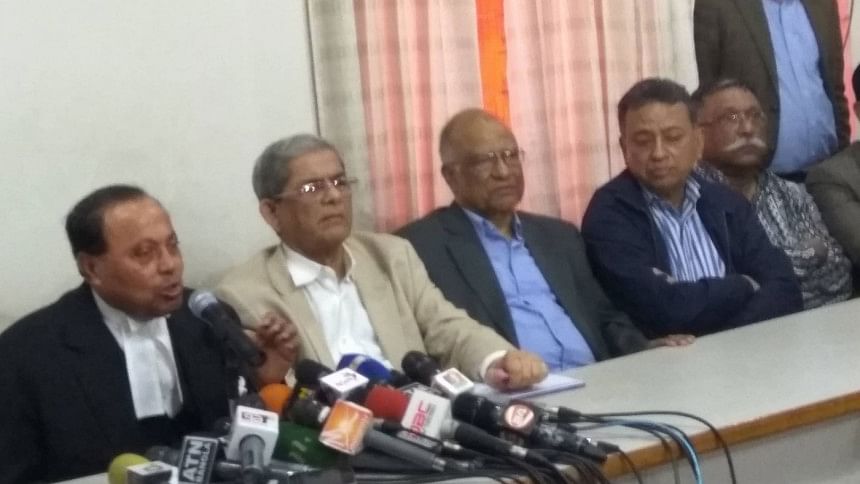 BNP has announced nationwide protest programme for on Friday and Saturday in protest of jailing their Chairperson Khaleda Zia in connection to a graft case.
The party's Secretary General Mirza Fakhrul Islam Alamgir made the announcement at BNP's Nayapaltan headquarters, hours after a Dhaka court sentenced five years imprisonment for Khaleda while 10 years for her elder son Tarique Rahman in Zia Orphanage Charitable graft case.
"Our leader (Khaleda) has said, we need to have patience… we need to sacrifice a lot to restore democracy in the country," Fakhrul said in the press briefing.
Meanwhile, BNP's standing committee member Moudud Ahmed, who was a lawyer for Khaleda, termed the trial and verdict "contrary to the provisions of the constitution".
"Our law states that all trials should be held in public. But journalists were not allowed, many lawyers not allowed… let alone the people," he said. "It was an unfortunate verdict."