BNP holding rally demanding Khaleda's treatment abroad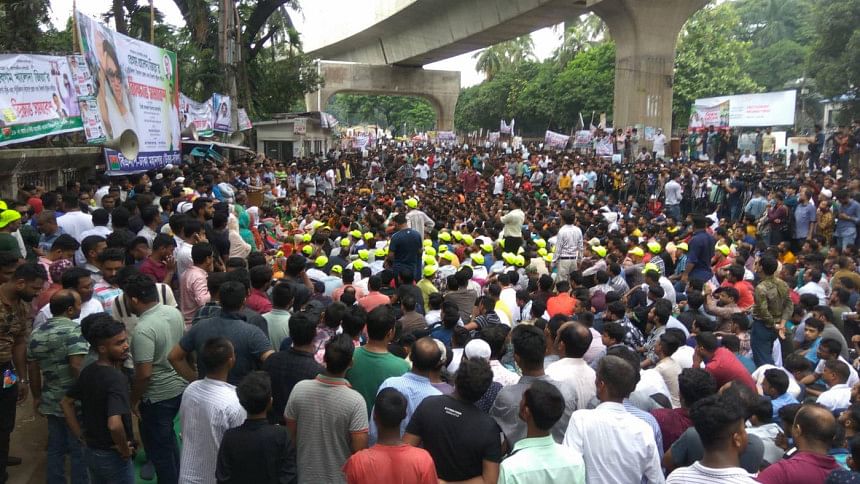 BNP is holding a rally in front of Jatiya Press Club, demanding immediately allowing her to go abroad for better treatment.
Yesterday, doctors at Evercare Hospital placed a stent in the BNP chairperson Khaleda Zia's main artery after she suffered a mild heart attack.
BNP leaders and activists were thronging the Jatiya Press Club premises since this morning although the schedule for the meeting was 10:00am.
They were seen gathering at the venue in small processions, halting vehicular movement in the area, witnesses said.
A huge number of law enforcers have been deployed in the area to avert any untoward incident.