AL's victory rally is a mockery: BNP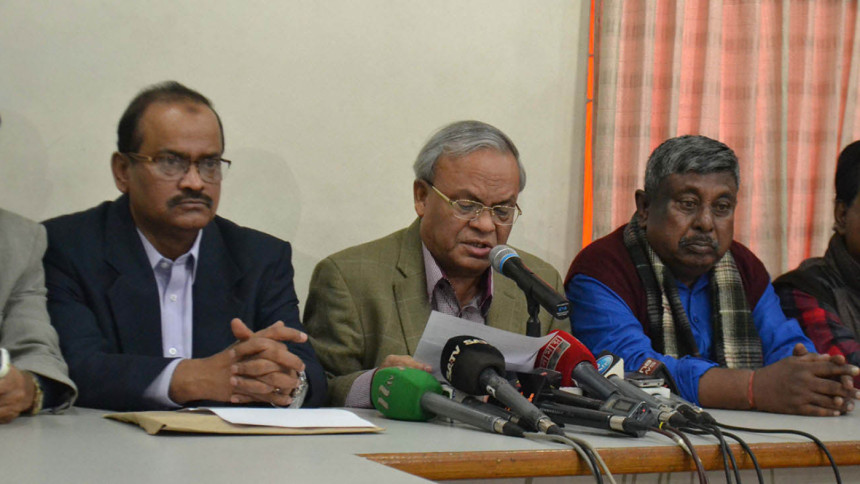 BNP today blasted the ruling Awami League for celebrating its victory in the 11th parliamentary election; saying it was a mockery with the people.
"What the Awami League did yesterday is nothing but utterly ridiculous," BNP Senior Joint Secretary General Ruhul Kabir Rizvi Ahmed said today.
They picked crores of money out of the pockets of the public to hold a so-called rally, he said at a press conference at BNP's headquarters in Nayapaltan.
"Now, when we are recovering from the horrific news of Parul Begum for voting for the Sheaf of Paddy in Noakhali's Subarnachar, we heard another such news of local Jubo League activists gang-raping a mother of three," Rizvi said.
After a fake victory in the election, their leaders and activists have become reckless and indulged in diabolical oppression and repression, Rizvi said.
Expressing grave concern over such repressive acts, Rizvi said that no government can sustain in power without the people's mandate.