Arrest not politically motivated: Home minister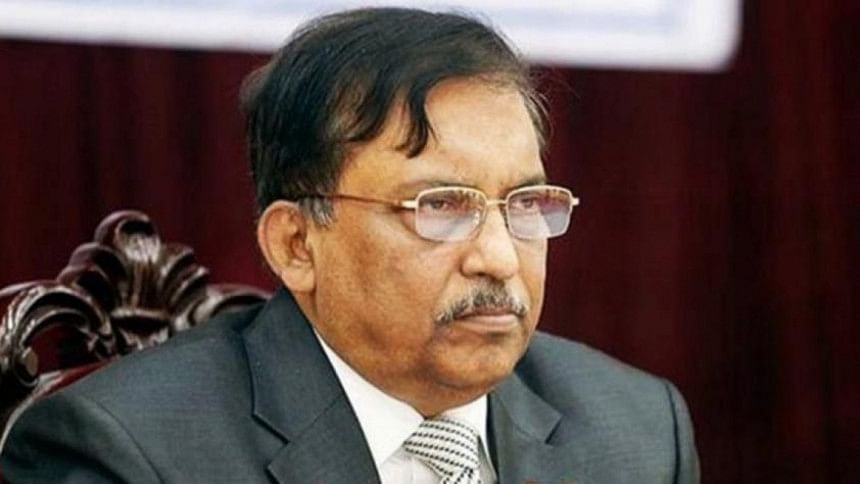 Home Minister Asaduzzaman Khan Kamal today said that no one has been detained in the ongoing crackdown against militancy with any political motive.
"We haven't detained anyone with any ill or political motive in the ongoing crackdown. Everyday around two thousand people were detained countrywide before, and it is still the same now," the minister said.
The home minister made the comment at his Secretariat office today after a meeting with US ambassador Marcia Bernicat in Dhaka , reports Bangla daily Prothom Alo.
If only 20 people were held in every police station, then the aggregate number of people held across the country would have been 12,600, Kamal also said, adding that most of those who are being held besides the militants have arrest warrants against them.
In his response to the US envoy's inquiry regarding the ongoing crackdown, the minister informed that the crackdown is not a special move and there is absolutely no political motive behind it, rather it is aimed at capturing the suspected militants and warranted criminals.
"Terrorism is a global threat. The US envoy has been informed that we would like to work together to combat this threat. She has also been notified that surveillance by law enforcers in the embassy area has been beefed up. She has thanked us in this regard," Kamal said.
Regarding BNP's claim that around half of the detainees in the crackdown were leaders and activists of the party, the minister said those who have been held are criminals, but he is not sure whether these detained criminals were BNP leaders and activists.
"No innocent people have been held in the crackdown. The prime minister has ordered to ensure that no innocent people are detained. Besides, all the detainees were held based on specific allegations against them," the home minister added.
However, if anyone is held despite being innocent, the court will decide about it, he further said.