The modern dilemma of marital surnames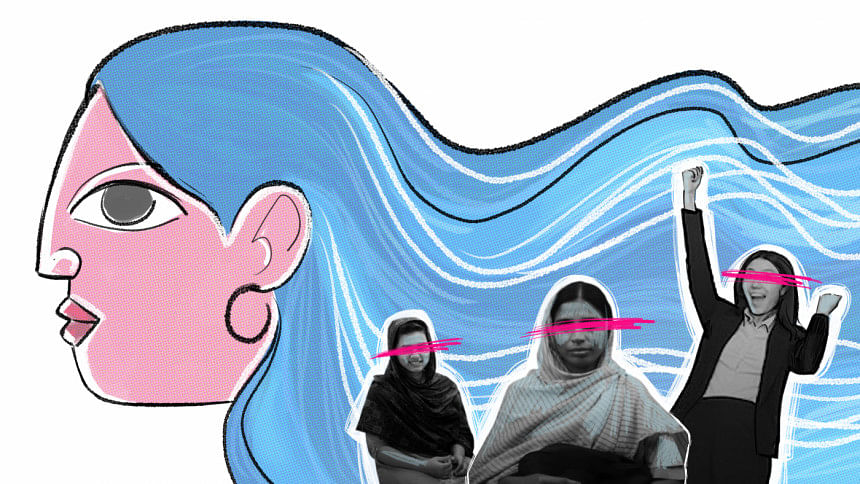 Some time ago, while scrolling through my news feed, I came across someone I have been following for many years. However, I couldn't recognise her name. It wasn't that she had adopted a weird username; rather, her first name was familiar to me, but her last name was different. It soon struck me that she had recently gotten married and, therefore, must have taken her husband's name. This person is someone I have observed over the years to have progressive views on most worldly topics, and hence, I felt a slight discomfort seeing her identity changed. Over the next few months though, I became accustomed to knowing her by her new name. Now, as I write this article, I even find myself struggling to recall her previous one.
A wife taking her husband's name after marriage is a tradition, initially being a requirement by law in many cultures, that can be traced back to the historical practice of transferring property upon marriage. In the past, women transitioned from being members of their parents' family to being identified as part of their husbands' ownership, according to Laurie Scheuble, a sociologist at Pennsylvania State University. They would hence give up their father's surname and adopt the husband's.
Now, whether this is just a tradition that one still follows for the sake of it or a harmful remnant of the past that has become so deeply embedded in our society that we don't even seem to question it, is an open debate. 
The historical root of this convention, though, is based on the concept of marriage as a transaction involving the exchange of women for goods. The practice of adopting the husband's surname upon marriage reflects societal and cultural beliefs about women's lives, seen as dependent and interconnected. Consequently, women carry labels that signify their affiliation either with their fathers or their husbands. In contrast, men generally retain their names throughout their lives, illustrating a sense of social and cultural autonomy. 
The historical relationship between taking a surname and ownership becomes even clearer if one takes a look at the US' history of slavery. Black slaves were often assigned the surnames of their white family owners during slavery, a practice that served to identify them as the property of those owners.
In the context of the present day, I have been particularly interested in understanding why one might want to give up their last name. A quick Google search yielded two primary reasons. The first one is that unwillingness to stick to the traditional norm of giving up one's last name may be perceived as self-centred, as the woman is placing her personal identity over family ties. The second reason centres the notion of familial unity. Various interpretations of this rationale exist, with some arguing that sharing the same name fosters a sense of closeness and reinforces the idea of being a cohesive family unit. Others may not question this practice and simply follow it, often because it has been deeply ingrained in societal norms for centuries. 
From afar, the family unity theory seems to hold some ground. But it quickly falls apart when you bring in the question of why there aren't more men taking their wives' last names. According to a 2018 study at Portland State University, less than three percent of men, in a pool of 877 being surveyed, opted to take their wife's last name upon marriage. And, then, if a husband does take on the wife's last name, what they are really taking on is her patronymic surname. 
A woman's ability, or rather inability, to pass on her name through her lineage is another can of worms. For women who do decide to keep their surname, after having a child, the child usually ends up having a patronymic surname; and the woman's name and legacy are lost to obscurity once more. In my own family, my mother kept her patronymic surname after marriage, but I bear my father's surname. This practice also makes it difficult to trace a woman's ancestry, compared to a man's.
A person's name is an important part of their identity. It carries personal, cultural, familial, and historical connections.
It's important to remember that, at the end of the day, adopting one's husband's surname is only a tradition and there are still many cultures that don't follow this convention. In countries like Greece, Italy, or France, women cannot legally change their surnames after marriage and are bound by law to keep their maiden names. 
Neither forcing a surname nor forcefully taking away the choice to adopt your significant other's name can be the way forward. Two individuals should have the freedom to choose to adopt each other's name after marriage if they want to, be it the man adopting the woman's name or vice versa. They can even get creative and create a whole new surname by either hyphenating both their surnames or combining the two. After all, traditions can evolve too.
Tasnim Odrika is a biochemist and a writer. Reach her at [email protected]